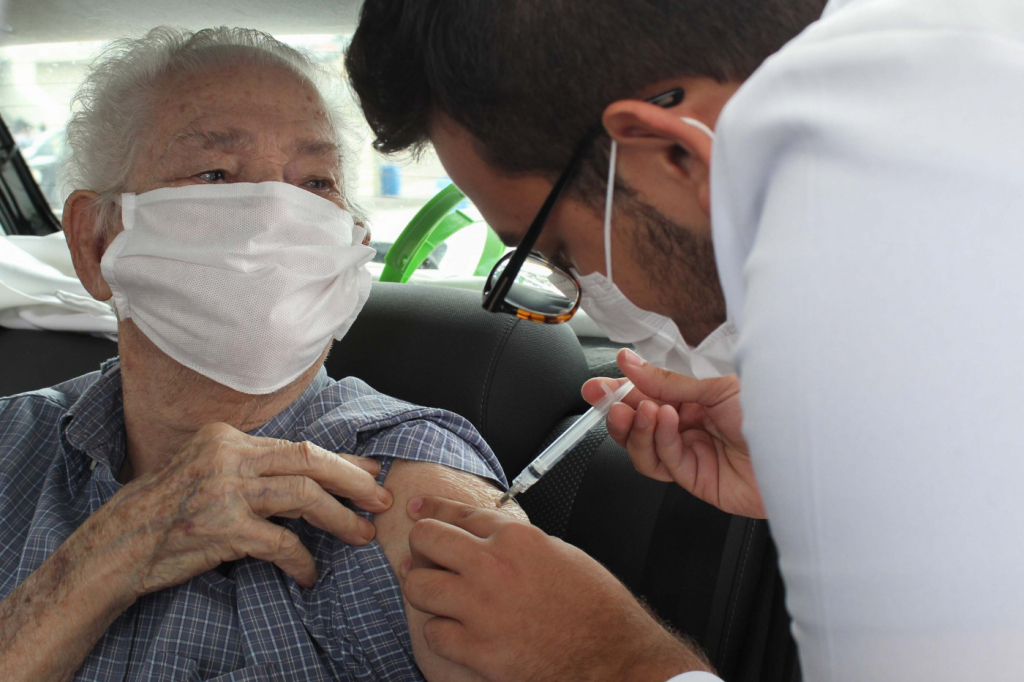 Data is especially aimed at those who have not yet received the second dose of the immunizing agent; UBSs will work from 8 am to 5 pm
JOAO GABRIEL ALVES/PHOTOPRESS/ESTADÃO CONTENT
City Hall reinforces that it is essential to take the two doses of the vaccine respecting the recommended intervals between one and the other

After a long wait, it was André Talento's turn to be vaccinated against coronavirus. The businessman, who is asthmatic, says that the feeling is one of tranquility — without putting care aside. "It gives me a feeling, I think I like everyone else, of a lot of relief and security. I was really worried, especially when winter starts because I have more problems with breathing." Tomorrow, São Paulo promotes the He is D of vaccination against Covid-19 aimed especially for people who haven't received the second dose yet. The campaign will be held in all Basic Health Units in the state, from 8 am to 5 pm.
According to data from the Municipal Health Department, nearly 170,000 people did not return to the posts to receive the last stage of immunization only in São Paulo. According to the general coordinator of State Immunization Program, Regiane de Paula, among the most frequent reasons for absence are change of address, waiting for a companion to attend a vaccination site, unforeseen events and even forgetting. "We are going to do a great action supporting the municipalities. They will open their vaccination posts, there will be help from the state. And also so that they can do, in addition to vaccination, typing and updating those vaccines that, by chance, may have been immunized and not registered on the platform VaciVida. It's a big D-Day that we expect the vaccination to take place and also the registration of doses that have happened so far."
The city government reinforces that it is essential to take both doses of vaccine respecting the recommended intervals between one and the other, to complete the vaccination schedule. The interval between the first and second dose is 21 to 28 days for CoronaVac and 12 weeks or 84 days for AstraZeneca and Pfizer vaccines. The infectious disease physician Raquel Stucchi points out that only complete immunization against the disease can reverse the worsening of the pandemic in the country. "We guarantee protection of close to 100% from severe forms of the disease when we complete the second dose and 14 days after that application. So, if the vaccine was missing and you did not receive the second dose, if you cannot go on the scheduled day, look for your vaccination unit now, as soon as it is available, and reschedule your vaccine and complete your protection against Covid -19." The flu vaccine will also be available this Saturday. It is estimated that by the end of the campaign, on July 9, 4.7 million people will be immunized against the disease.
*With information from reporter Letícia Santini