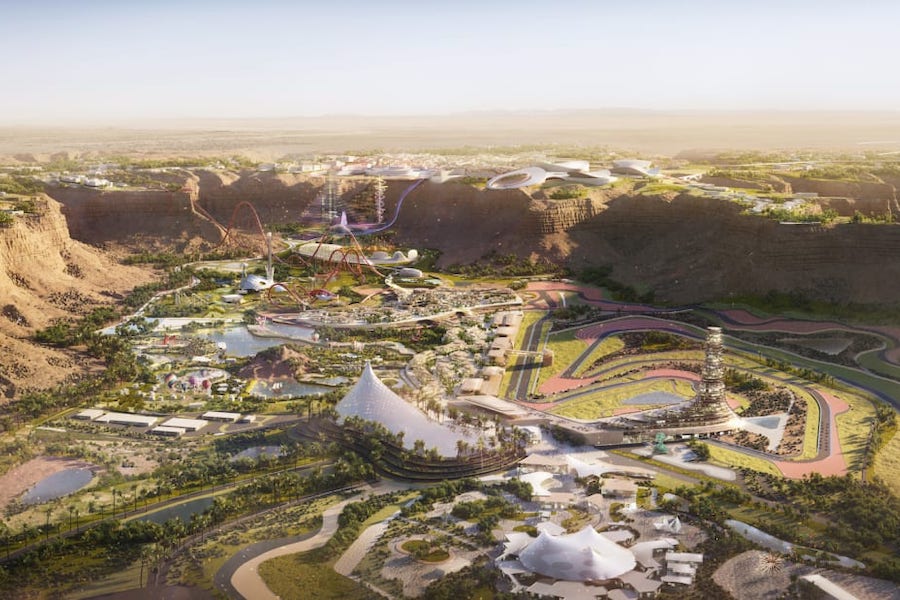 The roller coaster, which is being built in Saudi Arabia, is expected to break all world records in terms of speed, height and length.
According to the television channel CNN, the roller coaster is called "Falcon's Flight" ("Voo de Falcão" in the Portuguese translation) and will be the main attraction of Six Flags Qiddiya, an amusement park that will open in 2023, near Riyadh, Saudi Arabia.
In a statement, Qiddiya Investment Company, a company that has partnered with US amusement park company Six Flags, explains that this roller coaster will have four kilometers.
In addition, anyone who dares to ride it will experience the sensation of "diving" into a cliff 160 meters deep, and the roller coaster will still reach "unprecedented speeds of more than 250 kilometers per hour", He adds.
This fun will have a capacity for 20 people and the trip will be made in three minutes, also offering panoramic views of Six Flags Qiddiya. In the video below, which simulates the experience of this "hawk flight", you can see whether or not I was able to embark on this crazy journey.
In total, the Saudi amusement park, which started to be built in 2018, will have 28 attractions.

ZAP //