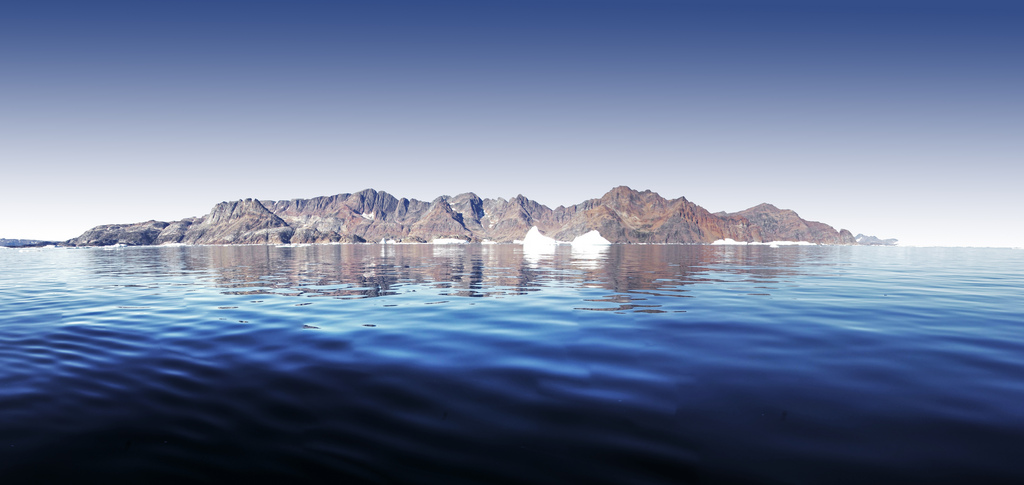 A team of scientists has found a new island off the coast of Greenland, which they believe is the northernmost point in the world. However, this could soon disappear.

Second Morten Rasch, director of the Arctic research station in Greenland, the discovery was accidental: "It was not our intention to discover a new island".
First, the investigators believed that they had arrived at Oodaaq – an island discovered by a Danish team in 1978.
However, upon verifying the exact location, they realized that they were on an island 780 meters northwest. "We were told that there was an error in my GPS", stressed Rasch, quoted by Phys.
"In fact, we discovered a new island further north – a discovery that slightly expands the kingdom" of Denmark, added the researcher.
As the British newspaper reports The Guardian, the small island measures about 30 meters in diameter, has a peak of about three meters and consists of mud from the bottom of the sea.
Now the team wants to call it "Qeqertaq Avannarleq", which means "the most northerly island".
According to the researchers, although the new island has been exposed by the shifting ice sheet, its appearance is not a direct consequence of global warming, which has reduced the Greenland ice sheet.
Still, the newly discovered island is only 30 to 60 meters above level from the sea, and Rasch considers this to be a "short-lived islet".
"no one knows how long it will last. In principle, it can disappear as soon as a new and powerful storm arrives", explained the scientist.
In this sense, any hope of extending territorial claims to the Arctic depends on whether it is really an island or something that could disappear again.
An island needs to remain above sea level at high tide, so for now the new discovery "meets the criteria of an island. This is currently the northernmost land in the world."
The Danish Autonomous Territory of Greenland has made headlines in recent years, particularly in 2019, when former US President, Donald Trump, said he wanted to buy arctic territory.