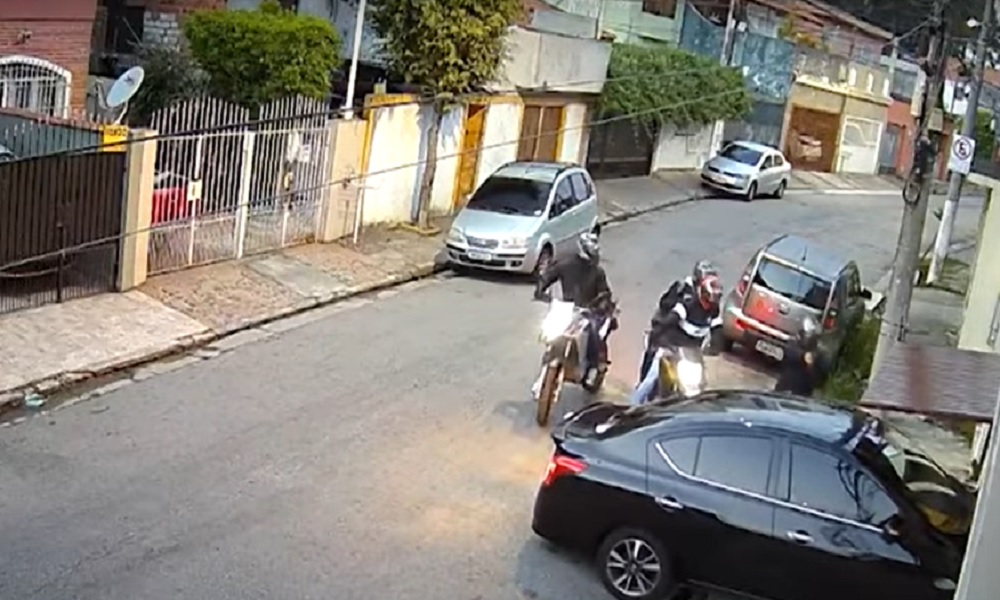 In the images, three men approach a resident of Vila Morse, driving the car out of the garage.
Playback/Youth Pan Radio
According to neighbors, almost every day there is a robbery in the region

At around 6:30 am on Wednesday, 21, two motorcycles with four people pass by the Rua Áurea Batista dos Santos, on Vila Morse, no morumbi. When they notice that the resident leaves the house, the group turns around and surrounds the car that was leaving the garage. Three assailants get off the bike – two of them pointing their guns at the driver. When backing up, the vehicle crashes and knocks down one of the motorcycles. The driver gets out, drops to the ground with his hands in the air. One of the assailants searches the man who is paralyzed. Then the bad guys get into the car, look for valuables and leave. According to neighbors, practically every day there is an assault in the region. There are even banners warning residents about robberies. To their dismay, there is a lack of policing in the region.
*With information from the reporter Victor Moraes