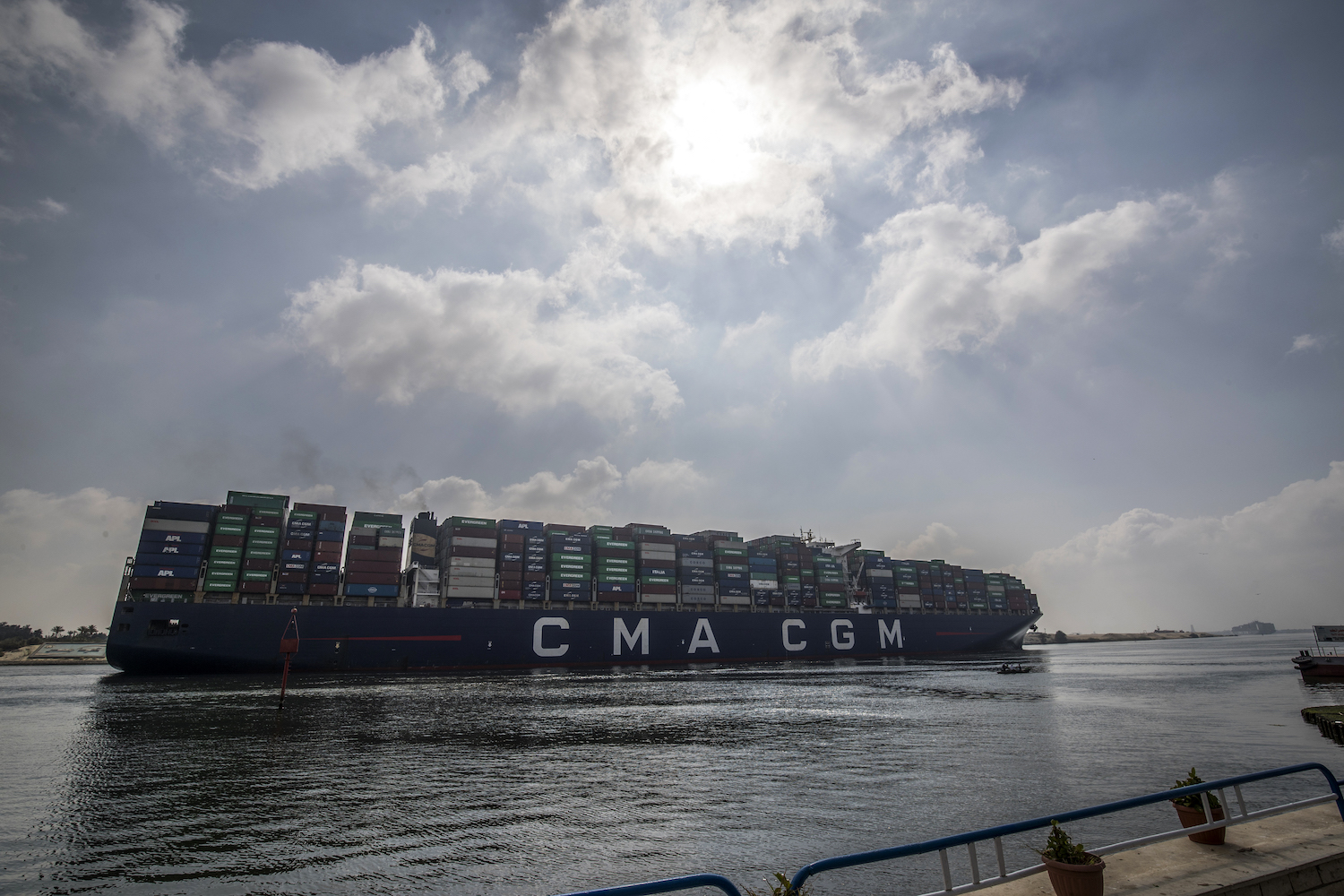 The Suez Canal Authority (SCA) announced, this Sunday, an agreement to release, on Wednesday, the container ship "Ever Given".
The agreement has been reached with the ship's owner and is expected to Wednesday, July 7, a ceremony to celebrate the signing of the agreement and the departure of the ship, which was held up in Lake Amer by the Egyptian authorities, according to a statement by the Suez Canal Authority (SCA).
According to the note, the ship, almost 400 meters long, will depart after the agreement is signed, in the presence of the head of the Authority, Admiral Osama Rabie, the representative of the company that owns the ship and "several ambassadors and international partners" .
the ship is retained in Lake Amer of the Suez Canal since March 29 and its release is expected by many companies that have goods in the thousands of containers on board the "Ever Given", whose amount is estimated at more than 600 million dollars, around 501 million euros.
The agreement on the ship's release was reached after intense negotiations between the Suez Canal Authority and the company that owns the ship, although the financial dispute is still ongoing between the parties.
In addition, the judgment to continue studying a possible economic agreement with the Japanese company that owns the "Ever Given" container ship, Shoei Kisen, has been postponed several times. due to lack of consensus.
Initially, the Suez Canal Authority, through which more than 10% of world maritime trade passes, demanded a indemnity of 916 million (about 772 million euros at current exchange rates), which was later reduced to 550 million dollars (463 million euros) for damage caused by the interruption of the road.
The Panamanian-flagged container ship, which is part of the fleet of Taiwanese shipping company Evergreen, ran aground on 29 March with a load of more than 18,000 containers managed by the multinational Bernhard Schulte Shipmanagement (BSM) and forced hundreds of ships to wait days to transit between the Red Sea and the Mediterranean Sea, and vice versa.