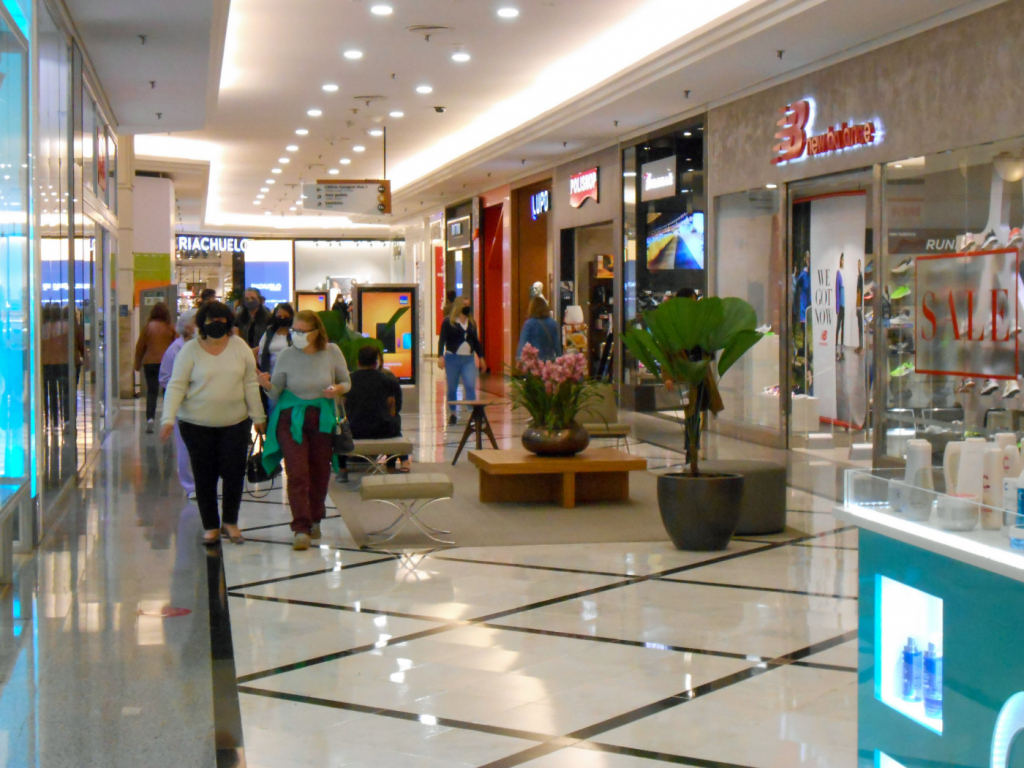 Despite the economic crisis, President of Alshop believes that the improvement in the situation of the pandemic will make people celebrate the end of the year and that this should lead them to buy more products, boosting the economy
CESAR CONVENTI/FOTOARENA/ESTADÃO CONTEÚD
CNC believes that two thirds of the temporary vacancies that should appear in the last quarter of the year will be in shopping malls

You mall shopkeepers are optimistic about Children's Day, Black Friday and Christmas sales. The sector forecasts an opening of 80 thousand temporary vacancies in this last quarter, to meet the demand for commemorative dates. THE National Confederation of Commerce of Goods, Services and Tourism (CNC) believes in hiring 94 thousand people this year, two thirds in shopping malls, most in São Paulo, Minas Gerais, Rio de Janeiro and Paraná.
the president of Brazilian Association of Shopping Shop Owners (Alshop), Nabil Sahyoun, considers that the advance of vaccination against Covid-19, the greater circulation of consumers and the maintenance of emergency aid are favorable factors for the recovery of sales. "People haven't traveled much this year, due to fear, they've practically stayed at their homes, the vast majority, and we're going to have a party, I would say, especially at the end of this year, for all the suffering we've been through , staying indoors, this will bring joy at the end of the year. People will gather. Of this I have no doubt. And this will be showered with gifts, with a party for all the sadness that we've been going through over that time," he said. According to the Brazilian Association of Shopping Store Owners (Alshop), the pandemic generated 55 thousand layoffs in the State of São Paulo and 10% of the stores closed their doors permanently.
The 610 malls installed in Brazil lost 12,000 stores during the pandemic, most of them small business owners. Now, the sector evaluates that it can even surpass the performance of 2019, before the sanitary crisis of the new coronavirus. the economist of São Paulo Trade Association, Marcel Solimeo, believes in a positive balance at the end of the year, after the reduction of the Covid-19 indexes, greater flexibility and, despite the worrying indicators: high inflation, loss of income and very high unemployment. "Consumers are concerned about today's situation, but with a more positive expectation going forward. We believe that this motivation for Christmas will exist", he says.
*With information from reporter Marcelo Mattos