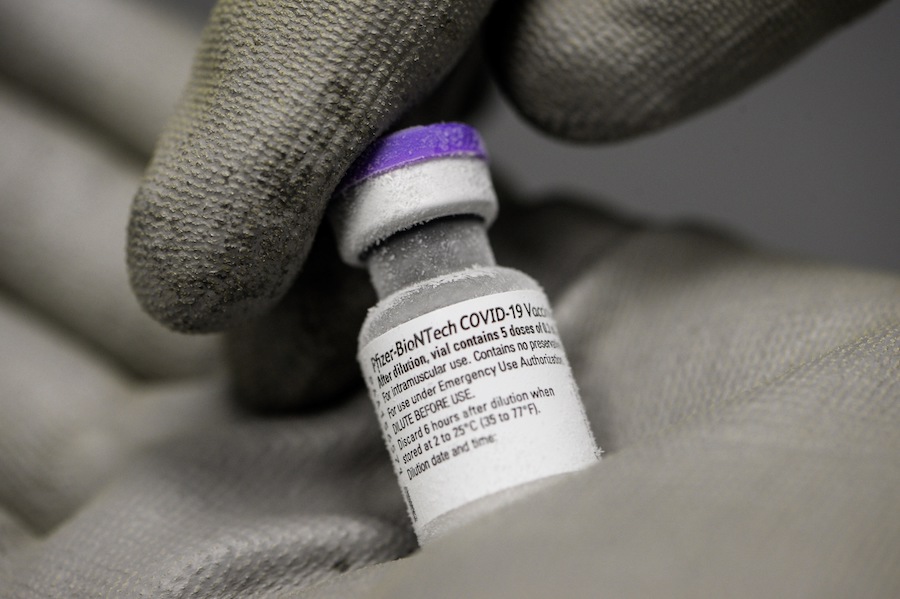 This Wednesday, pharmaceutical companies BioNTech and Pfizer announced that Biovac will move forward with a production phase of the vaccine against covid-19 in South Africa, starting at the beginning of next year.
Manufacturers BioNTech and Pfizer announced this Wednesday that Cape Town-based Biovac will carry out the last step of the process manufacturing the vaccine against covid-19, known as "fill and finish".
According to the TSF, South Africa will thus be the first country to produce the vaccine on the African continent.
The companies "signed a letter of intent" with Biovac that will allow them to supply up to 100 million doses per year to African countries.
The transfer of technology and the installation of the machines needed to bottle the product, the final manufacturing phase, will start "immediately", according to a statement from the companies.
The serum will be transported from the European factories of the two laboratories, which will thus maintain control over the manufacture of messenger RNA, the "most delicate and crucial phase". It will then be bottled and distributed "exclusively in the 55 member countries of the African Union", according to the German BioNTech and the North American Pfizer.
"This is a crucial step in enhancing sustainable access to vaccines" and the collaboration "will allow a wider distribution of doses to people in communities with difficult access, especially on the African continent", said Morena Makhoana, president of Biovac.
Geographical inequalities remain glaring in the face of the pandemic, with developed countries implementing extensive vaccination programs, on the one hand, and the poorest countries lagging far behind: 1.6% of doses administered worldwide were administered in Africa, which has 17% of the world's population, according to data compiled by AFP.
WHO has recently estimated that only 2% of Africans, or 16 million people, were fully immunized.
Before local production, which will arrive late to respond to the current outbreak of cases of the Delta variant, Africa depends for the supply of its vaccines mainly on the international mechanism Covax and on donations, which, however, are arriving "dropper" .
Africa has 159,719 deaths due to covid-19, out of a total of 6,281,998 cases of infection with the new coronavirus since the start of the pandemic, according to the African Union Centers for Disease Control and Prevention (Africa CDC).