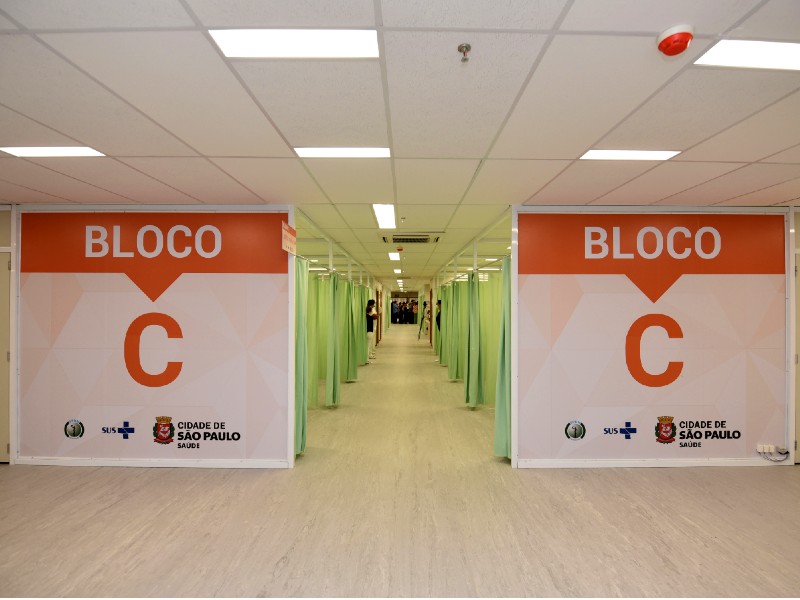 Unit is located on the Campus Vergueiro of Uninove, in the region of Liberdade
City Hall of São Paulo
There will be 180 infirmary beds, 20 ICU beds and patients who are hospitalized in the UBSs in the capital will begin to be transferred

Inaugurated last Thursday, 15, the Profª Lydia Storópoli Hospital will exclusively attend patients with Covid -19. It is located at Uninove – Campus Vergueiro. There will be 180 infirmary beds, 20 ICU beds and patients who are hospitalized in the UBSs in the capital will begin to be transferred there from Saturday according to the needs of each one. The mayor Bruno Covas speaks of the importance of yet another hospital unit for coping with the disease.
"It is the tenth hospital that the city opens after the permanent renovation. Uninove started investing, we will start with a monthly cost of R $ 8 million. It is a great pleasure for the city to be able to count on institutions that love the city of São Paulo and that will help the most needy population to be served in such a hospital. " According to a survey carried out by the Council of Municipal Health Secretaries of the State of São Paulo, more than 60% of the municipal services of the State of São Paulo have their stocks of zeroed medicines called "intubation kit".
The municipal secretary of Health, Edson Appeared, ensures that the situation is under control at least for now. "We do this survey daily. We will receive a new batch of intubation kits, Monday plus one. We do not have, at first, a more serious problem in this regard. Our hospitals are supplied, the UPAs are also supplied. " The survey points out that the stock of neuromuscular blocker, medicine used to relax the muscles, the rib cage and help the patient to remain on mechanical ventilation, is zeroed in 68% of the state's municipal services.
* With information from reporter Victor Moraes