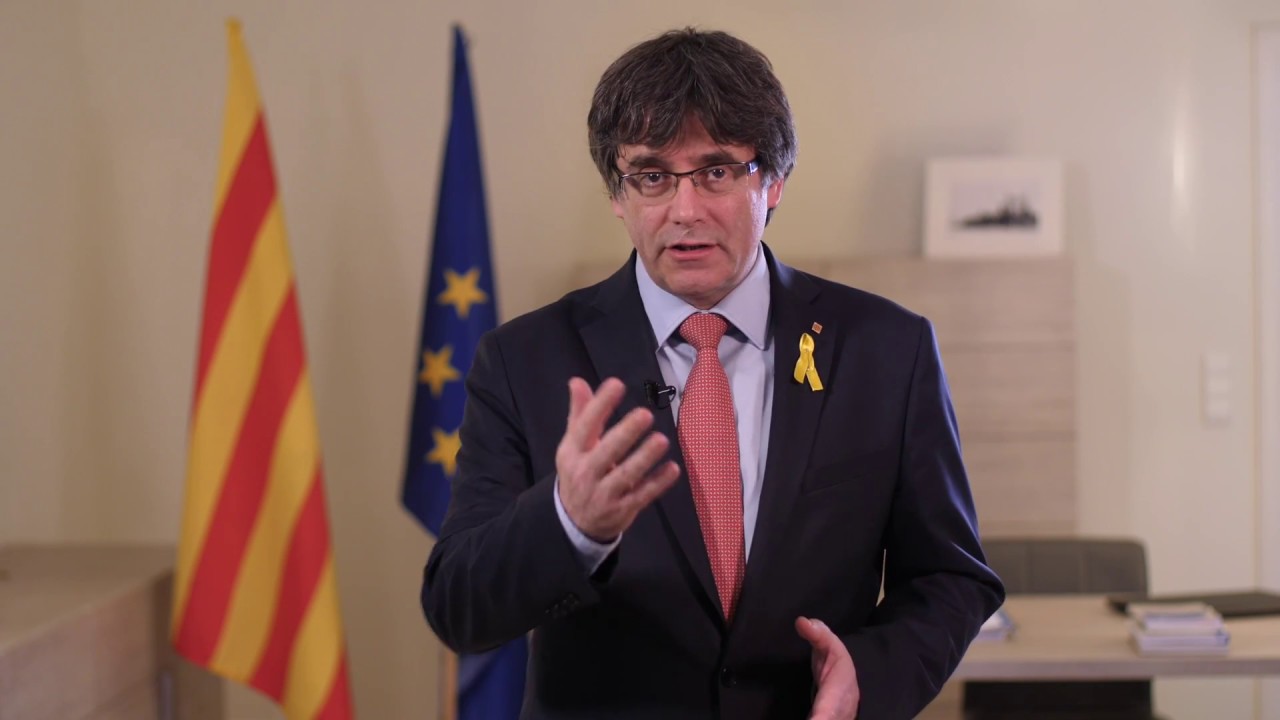 The Constitutional Court (TC) of Spain has approved the validity of the arrest warrants against the independence leader Carles Puigdemont.
The Spanish Constitutional Court (TC) unanimously approved the validity of national, European and international arrest warrants issued by the Supreme Court against the Catalan leader Carles Puigdemont, while the Catalan government speaks of "the international ridicule of Spanish justice".
The TC's decision comes a day after the Court of Appeal in Sassari, Italy, postponed the Puigdemont extradition process until the European Court of Justice ruled on its immunity and on the preliminary question raised by magistrate Pablo Llarena.
O TC rejected the appeals of Puigdemont and of former ministers Antoni Comín, Clara Ponsatí and Lluíx Puig against the rulings of the Supreme Court, which agreed to issue the arrest warrants.
Puigdemont – elected MEP, but whose parliamentary immunity was withdrawn – was arrested on 23 September, on arrival at Alghero airport, in Sardinia, where he had traveled from Brussels to participate in a Catalan folklore festival. The decision complied with a European arrest warrant requested by the Spanish Supreme Court of Justice.
Puigdemont was taken to Sassari High Security Prison, where he remained less than a day, until the local Court of Appeal authorized to leave temporarily no precautionary measures or restrictions on mobility.
Spanish Supreme Court Magistrate Pablo Llarena, who is instructing the case against the former Catalan president in Spain, asked the Court of Appeal of Sassari to agree with the delivery of the politician to Spain, because the preliminary action does not suspend the European order, which is "active", and the MEP has no immunity.
The Catalan Government spokeswoman, Patrícia Plaja, cited by the EFE agency, highlighted the "international ridicule of spanish justice", after this new episode of "European discredit" of the Spanish State, and called for the "immediate end of the repression" against independence.
The former minister Ponsatí also mocked, in statements to TV3, about the "ridiculous" efforts, so far without fruit, of magistrate Llarena to obtain the extradition of Puigdemont.
Although prohibited by the courts, the regional government of Catalonia, then chaired by Puigdemont, held, on October 1, 2017, a referendum about the self-determination of the territory, which was marked by police violence and followed, a few weeks later, by a declaration of independence.
The Spanish Government, which was then led by the Popular Party (right), then placed the region under the direct tutelage of Madrid and arrested the main independence leaders who had not fled abroad.