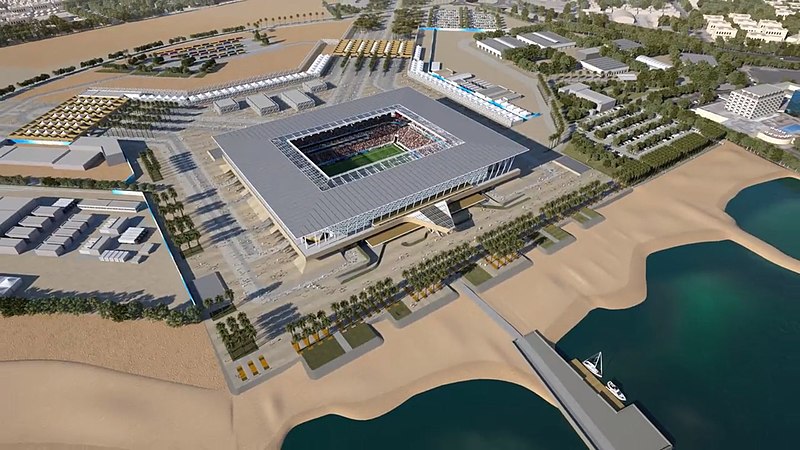 The Ras Abu Aboud stadium in Qatar is the first in the history of the World Cup to be built and then "demolished".
O Ras Abu Aboud, planted at the edge of the water, is being built from recycled steel containers on top of Doha's harbour, a symbol of Qatar's commitment to sustainability and a reflection of its own identity.
According to CNN, the stadium will host seven matches until the quarter-finals of the 2022 World Cup. Once the competition ends, the stadium will be "dismantled": the seats, containers and cover are removable and the idea is that it can be reassembled for another competition, even if it is elsewhere.
"The 40,000-seat venue can be completely dismantled and transported to be rebuilt in a different country," said project manager Mohammed Al Atwan, adding that "two 20,000-seat venues could even be built".
"All parts can be donated to countries that need sports infrastructure. This is the beauty of the stadium – the legacy opportunities are endless," added the official.
Qatar hopes the Ras Abu Aboud stadium will be an example for future competitions.
A FIFA report, dated June, estimates that the 2022 World Cup will produce 3.6 million tonnes of carbon dioxide, 1.5 million more than the 2018 World Cup in Russia.
Even so, the Gulf state is said to be committed to achieving carbon neutral competition.

Liliana Malainho, ZAP //