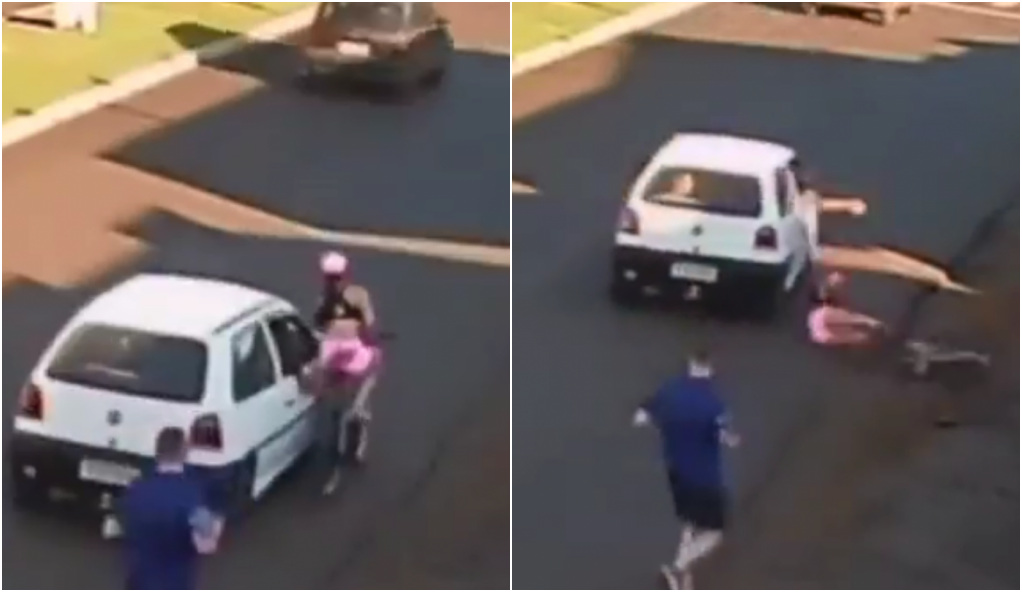 According to the Civil Police, the suspect was booked for sexual harassment and bodily harm; steps are being taken to find another criminal who participated in the episode.
Play/Twitter
After being harassed by the car's occupants, a woman fell off her bicycle and injured herself

One of the men suspected of passing the hand of a cyclist as she cycled through the streets of Palmas, no Paraná, was arrested this Tuesday, 28th. According to the Civil Police, the suspect, who did not have his identity revealed, was "indicted for the crimes of sexual harassment e bodily injuries". The corporation said it had launched an investigation to investigate the case and that it is working to find the second perpetrator who was in the car. The case took place on Sunday, 26, and was filmed by a security camera. In the record, it is possible to see a woman pedaling and being pestered by two men who run their hands over her body, causing her to fall. When he fell to the ground, the victim was injured and went to the authorities to file a complaint.
REVOLTING! A driver pulled the car into the corner of the track so that a second man could put his hand on the ass of Andressa Lustosa, a cyclist who exercised last Sunday in Palmas (PR). Violence generated imbalance, downfall and almost a tragedy. 👇🏿 pic.twitter.com/qH8FDnc9H1

– Benny Briolly (@BennyBriolly) September 28, 2021