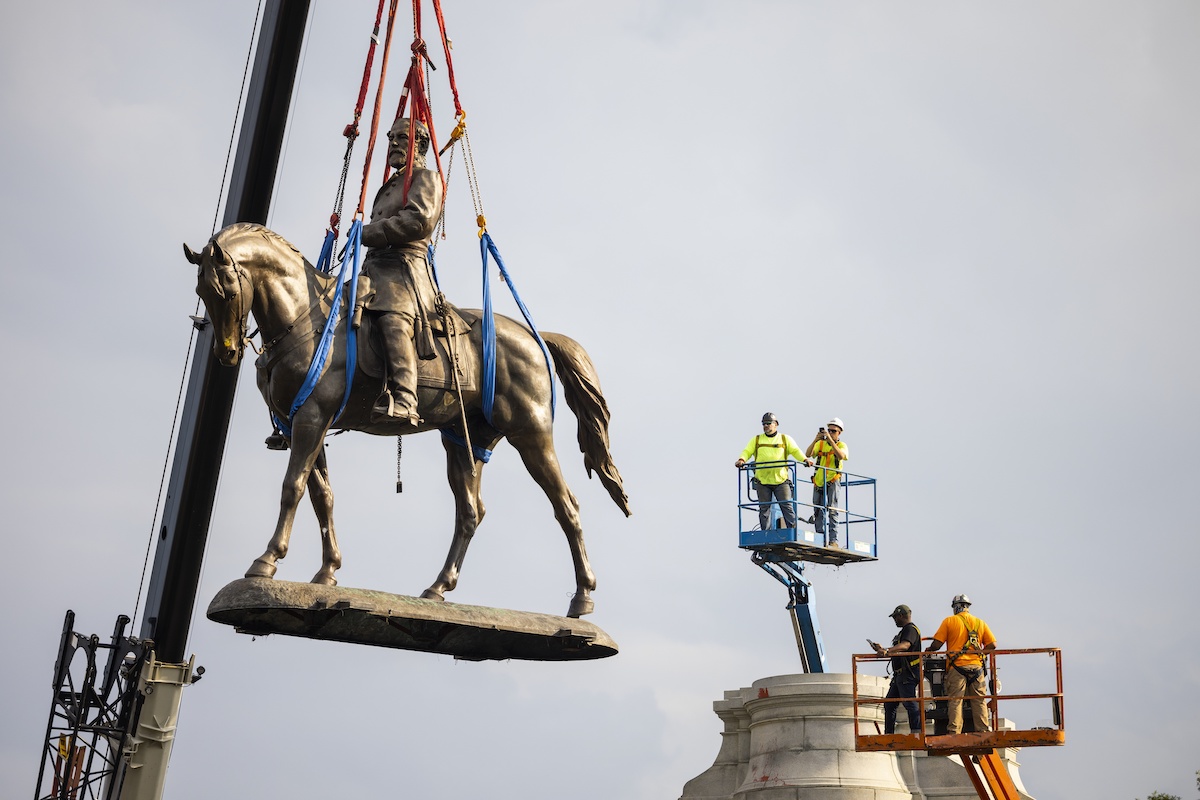 After several years of tensions centered on America's slavery past, the country's most important monument touted as a racist symbol was removed from Virginia this Wednesday.
After a reign of more than 130 years on its 12 meter high pedestal, the gigantic statue of the general Robert E. Lee, commander of the southerners, was slowly dismantled by a crane in Richmond, the former capital of the secessionists during the American Civil War (1861-1865).
Hundreds of people gathered from a distance to watch the event. Some raised their fists, others threw jokes or uttered screams as the imposing 12-ton bronze piece, six-story-high, by French artist Antonin Mercié, was torn off its plinth.
The main military leader of the Confederates fought the Southern states against the Northern states, which had abolished slavery.
The removal of the statue "erases a stain in history of Virginia and in the history of America", according to a local association official, Muhammad Abdul-Rahman.
While many Confederate monuments across the country were recently dismantled in the dark – sometimes in the middle of the night – under pressure from the "Black Lives Matter" movement, Virginia State Democratic Governor Ralph Northam wanted to have this statue removed. national visibility.
The monuments celebrating Robert Lee and the other figures from the southern states are today considered racist symbols by a good part of American citizens, while others consider, on the contrary, that they are part of their historical heritage.
Governor Northam had announced his intention to remove the statue of the Confederate general in June 2020, ten days after the death in Minneapolis of George Floyd.
The murder of this Afro-American citizen triggered a worldwide movement to denounce and condemn racial discrimination and vigorously rekindled the debate on the country's slavery past.
A judicial guerrilla initiated by supporters of the maintenance at the site of the Confederate statue – the largest in the country – has delayed its dismantling, finally validated last week by a Virginia Supreme Court decision.
This week, it was also learned that the statue of Christopher Columbus, which was removed last year from its position on Mexico City's main thoroughfare, will not be returned to the site.
Instead, it will be replaced by a statue of an indigenous woman, in recognition of the contributions of the native peoples of Mexico. The statue of Columbus will be transferred to Parque América, in the same city.