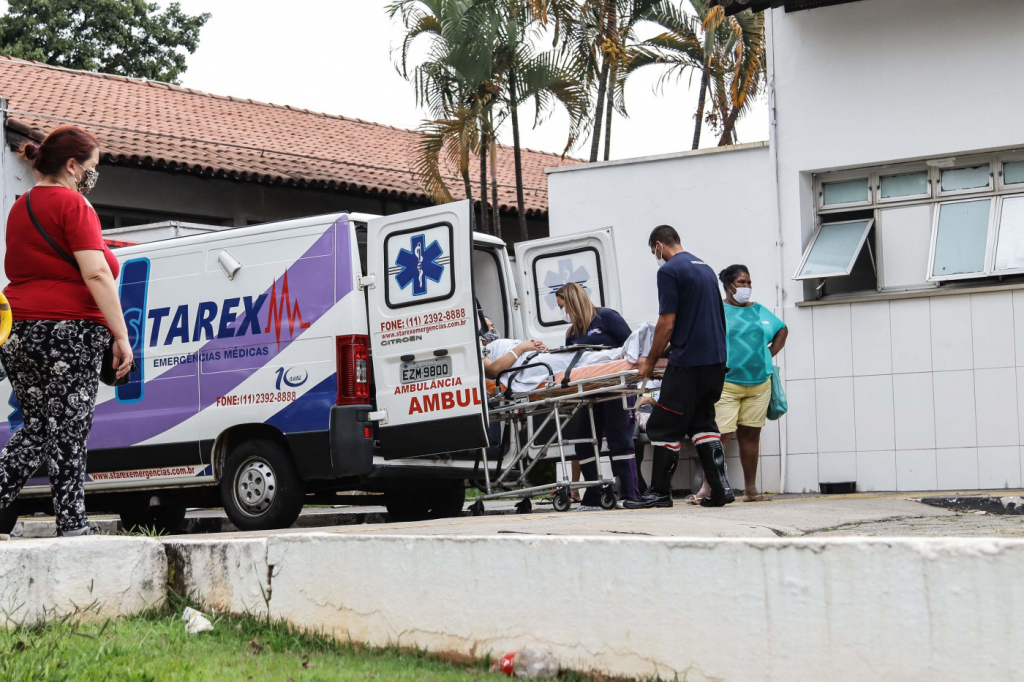 In one month, the increase in the number of people hospitalized in Intensive Care Units in the capital of São Paulo was 83%
ANDRÉ PERA / PERA PHOTO PRESS / ESTADÃO CONTENT – 03/17/2021
The Municipal Hospital Vereador José Storopoll is one of the units that have 100% of the ICU Covid-19 beds occupied

The city of São Paulo 88% of the beds in the Intensive Care Unit (UTI) of the municipal network occupied, including their own and contracted, according to data from the Municipal Health Secretariat (SMS), on Thursday, 18. For infirmary beds, the rate is 80%. According to information organized by the Info Tracker, there were 1,010 people admitted to the ICU in the municipality on February 18, 2021. One month later, on Thursday, 18, there are 1,849 hospitalized, an increase of about 83%. The city has 10 municipal hospitals, including one contracted, with 100% of the ICU beds for Covid-19 busy. The municipality has 27 municipal hospitals.
According to SMS, the capital of São Paulo has 1,291 ICU beds and 1,213 infirmary for Covid-19. To try to make up for the lack of beds, the Secretary of Health, Edson Appeared, said on Thursday that the Jabaquara Catastrophe Hospital will be transformed, within the next 24 hours, entirely into a 360-bed Covid hospital. There will be 100 ICU beds and 260 infirmary beds. At the Itaquera Catastrophe Hospital, 180 beds will be implanted: 130 in the ICU and 50 in the infirmary. The Storopolli Hospital, in Vila Maria, will also be transformed into a Covid hospital.
The City of São Paulo also published on Friday, 12, in the Official Gazette of the Municipality, the contracting of private beds of non-Covid-19 infirmary in the private network for transferring patients from the public network. The intention is to free space in municipal hospitals to open exclusive beds for Covid-19. The mayor Bruno Covas reported on Thursday that 475 people waiting for beds in the city of São Paulo. Currently, the municipality accounts for 680,326 cases of Covid-19 and 20,018 deaths from the disease.
Hospitals that reached 100% occupancy rate of ICU beds Covid-19:
Arthur Ribeiro de Saboya Municipal Hospital;
José Soares Hungria Municipal Hospital (Pirituba);
Hospital Municipal Mario Degni;
Waldomiro de Paula Municipal Hospital (Itaquera);
Municipal Hospital Complex Sorocabana;
Brigadeiro Municipal Hospital;
Municipal Hospital Carmem Prudente (Cidade Tiradentes);
Municipal Hospital São Luiz Gonzaga;
Municipal Hospital Alderman José Storopolli;
Hospital Santa Isabel (Contracted);