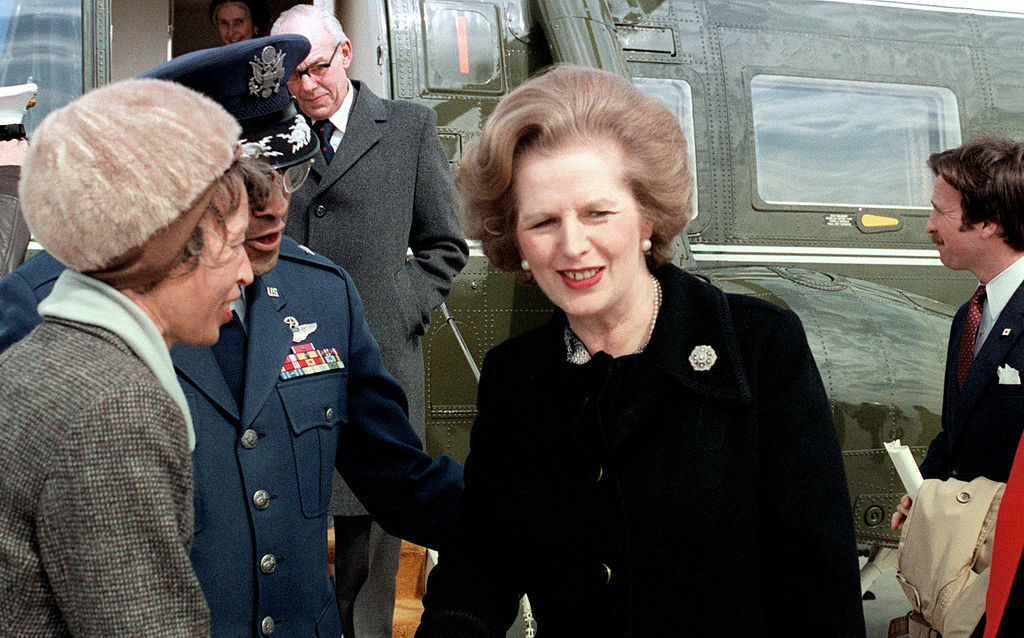 Known as the "Iron Lady", Margaret Thatcher opposed the Government's idea of ​​moving forward with an awareness campaign on "risky sex", at a time when the United Kingdom was beginning to experience the reality of AIDS. The information is released by a former conservative minister.
Norman Fowler revealed to The Independent that in the late 1980s, Margaret Thatcher, the then Prime Minister of the United Kingdom, refused to proceed with the Government's campaign aimed at warn of the risks of having sex without protection and thus try to reduce the risk of HIV infection.
According to the former minister, Thatcher believed that mentioning risky sexual practices in a campaign could have the reverse effect and encourage people to "experiment".
Lord Fowler, who at the time was secretary of health, recalls that he tried to get the minister to change his mind and told him he was "Completely wrong" about the subject. The 83-year-old politician says Thatcher was skeptical about running any AIDS information campaign, but this position did not guarantee many supporters.
The success of the Channel 4 documentary – It's a Sin – which portrays the chaos the UK suffered during the AIDS crisis in the 1980s, raised some questions about the Thatcher government's response.
Despite the doubts of the conservative prime minister, Norman Fowler launched the government campaign "AIDS: Don't die of ignorance" in 1986.
However, "there was a section [no folheto] about risky sex and Margaret said, 'Do we need to have this about risky sex?' As the objective was to alert people to the subject, it seemed to me that it was essential to include the theme ", says Fowler.
The conservative remembers that the section on risky sex was ultimately not included in the campaign, as the final text warned that those most at risk were "men who have anal sex with other men. Drug abusers who share equipment. Anyone with many sexual partners "- and these arguments have not been favored by the" Iron Lady ".
"Her concern was that we were teaching people things that they knew nothing about – the implication was that, once they knew, they could experiment," says Fowler, recalling the position of the iconic prime minister.
In the early 1980s, little was known about the "Mysterious disease" that affected homosexuals. Only in 1984 did scientists reveal the discovery of the virus that causes AIDS – officially called HIV.
Regarding allegations that the government was slow to act, and that it may have cost some lives, Lord Fowler says that "I could say that we should have started earlier, but I think we started at about the right time, because it was the time when the concern was growing ".
Margaret Thatcher served as Prime Minister of the United Kingdom from 1979 to 1990.

Ana Isabel Moura, ZAP //