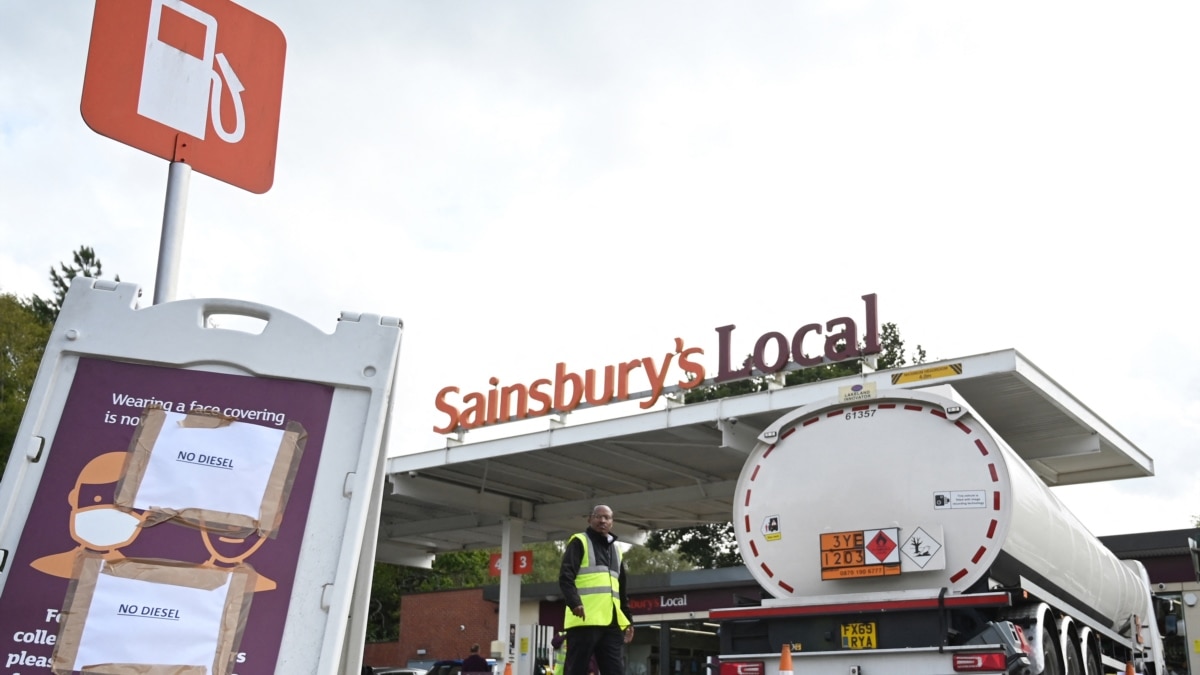 UK Army soldiers begin supplying fuel by tanker to petrol stations across the country. The decision was made by Prime Minister Boris Johnson amid a severe shortage of fuel, which also led to a shortage of products in stores in a number of regions.
The lack of tens of thousands of drivers has created chaos throughout the country's supply network. Store counters are empty in many places, and this leads to an increase in prices for products before Christmas in a country with the 5th largest economy in the world. The Gas Wholesale Supply Association (PRA), which supplies 2/3 of the UK petrol stations, said on Tuesday that 37% of their units in the country no longer have petrol.
Over the past week, consumers in major British cities have panicked to buy and supply petrol and diesel. Energy companies warned residents that they did not have enough drivers to deal with the expected shortage.
The lack of distributor drivers was facilitated by Brexit, the UK's secession from the European Union. Due to bureaucratic barriers, many European drivers refused to work in the UK and returned to their homeland. Energy companies have also blocked the way of hiring drivers from the block. To address the problem, London has said it will issue temporary visas to 5,000 foreign drivers. This measure was recently ruled out by Britain itself.
At present, according to the government decision, 150 soldiers are mobilized to deliver fuel by tankers to the destination in the coming days. Boris Johnson says the situation is normalizing and supplies are returning to the old pace. He urges residents to stop panicking over fuel and making supplies.
.