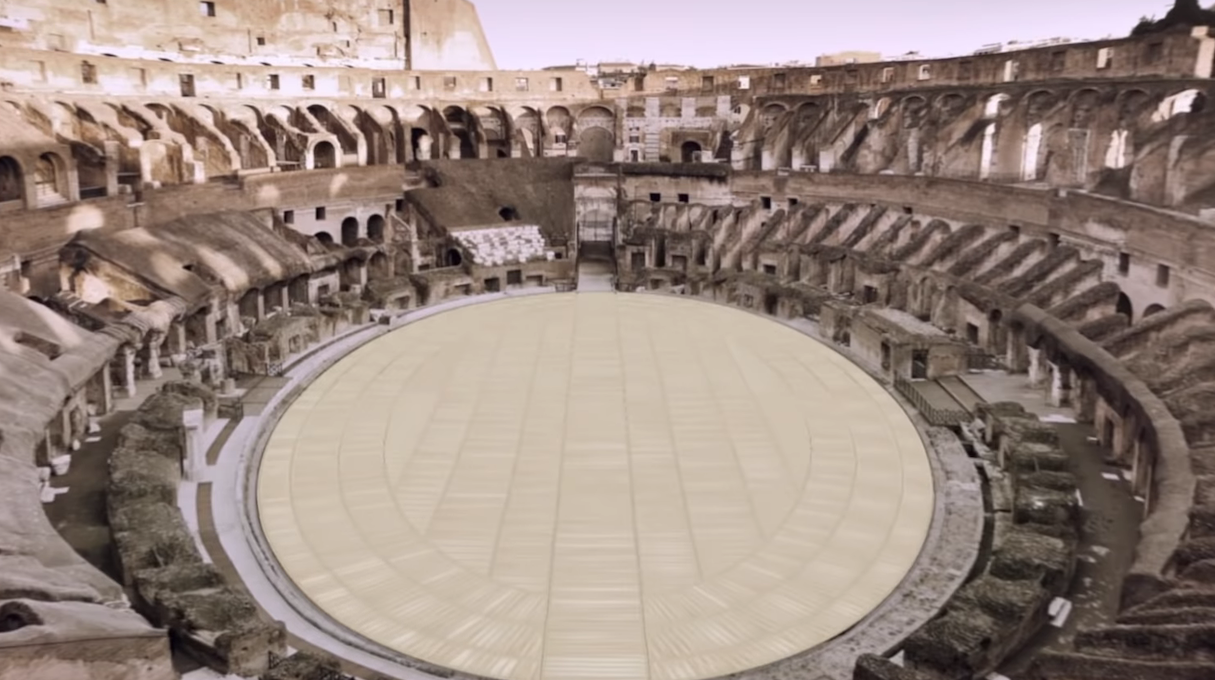 The famous Colosseum in Rome has remained in fantastic condition, but its main floor has practically disappeared, leaving rooms and corridors under the ground uncovered.
The impressive Colosseum, known as the Flavian Amphitheater when it opened, measures 190 by 155 meters and, at that time, was the largest amphitheater in the Roman world.
According to the Reuters agency, archaeologists removed parts of the top floor so they could have a better view of the intricate rooms where gladiators and wild animals were kept before their deadly struggles.
Now, in an attempt to bring back the former glory of Rome's Colosseum with a modern twist, Italy's Ministry of Culture announced this Sunday that it will hire an engineering firm to rebuild or main floor of the arena with more than 50 thousand seats.
The company in question is Milan Engineering, which plans to complete the € 18.5 million project by 2023.
The project involves adding a wooden platform which covers the entire main floor of the arena, which will allow visitors to walk on it and see the Colosseum as gladiators used to. The floor will have an area of ​​3,000 square meters.
The project "will give us the same view of the monument stage that it had in ancient times", said Alfonsina Russo, director of the Colosseum, cited by CNN.
This wooden platform will not only be in the historic amphitheater. The wooden platform will come in the form of hundreds of mobile strips which can rotate to allow ventilation and light to the underground rooms.
The main objective of the project is "the protection and conservation of pre-existing archaeological structures, "said the Italian Ministry of Culture. The Minister of Culture, Dario Franceschini, considered it an "extraordinary project".
A particular focus was placed on sustainability with "incredibly light" and sustainable materials to be used during construction. The building's sustainability credentials will be reinforced with the installation of a harvesting system that will use rainwater to supply the monument's public bathrooms.
Before the pandemic, the Colosseum in Rome attracted an average of 20,000 visitors a day, with an annual record of more than seven million visitors. The attraction was closed to the public during the confinement in Italy and reopened to visitors on April 26.