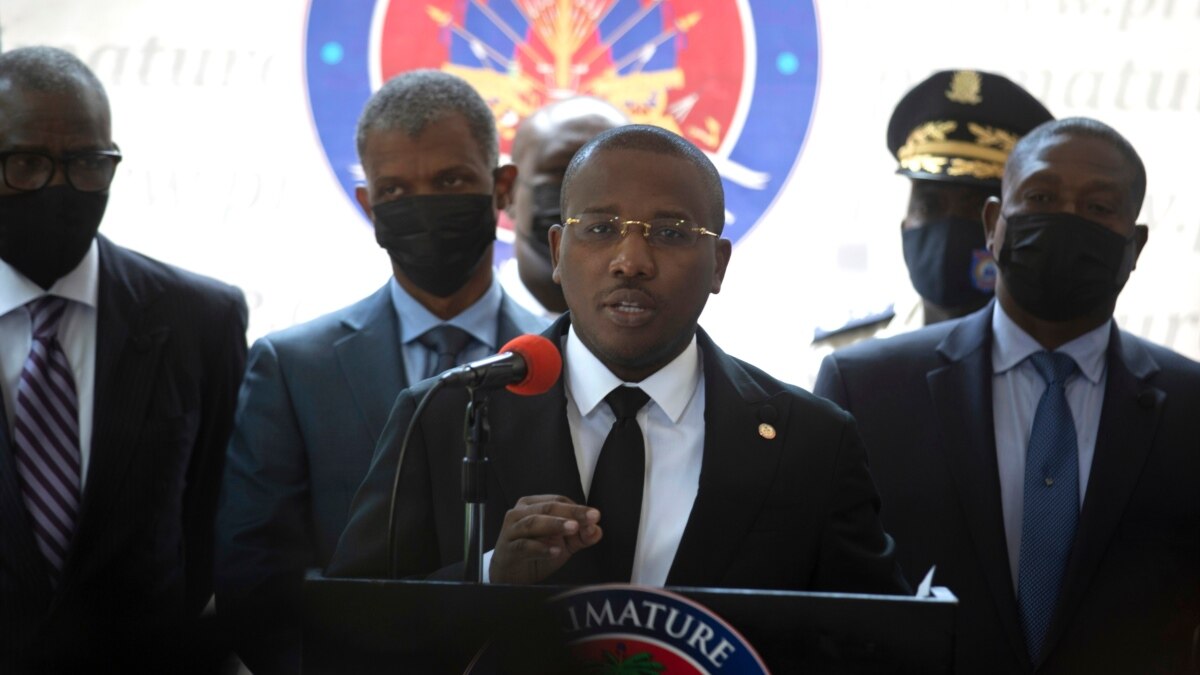 Some members of the Haitian opposition say they do not support the appointment of Ariel Henry as Prime Minister, whom President Juvenel Mois named on the eve of his assassination. On July 7, after the assassination of the president at his residence, the country is ruled by interim Prime Minister Claude Joseph.
On Saturday, the influential group CORE, which includes ambassadors from the United States, Canada, France, Germany, Spain, the European Union, Brazil, as well as the United Nations and the United States, issued a statement calling for a "government of consent and engagement."
"To this end, we call on Ariel Henry to be appointed Prime Minister, to fulfill his mission and to form such a government," the statement said.
Asked by VOA's Creole Service at a news conference in Port-au-Prince, Joseph said he had no personal ambitions and had no plans to stay in power.
The opposition categorically opposes the statement of the group CORE and says that their advice is a way out of nowhere. Prisoners and human rights lawyer Jean Baptiste said the group was not in Haiti 's interests and had no right to interfere in the country' s affairs.
The Voice of America Creole tried to get comments from both Henry and Joseph, but could not be reached for comment.
.