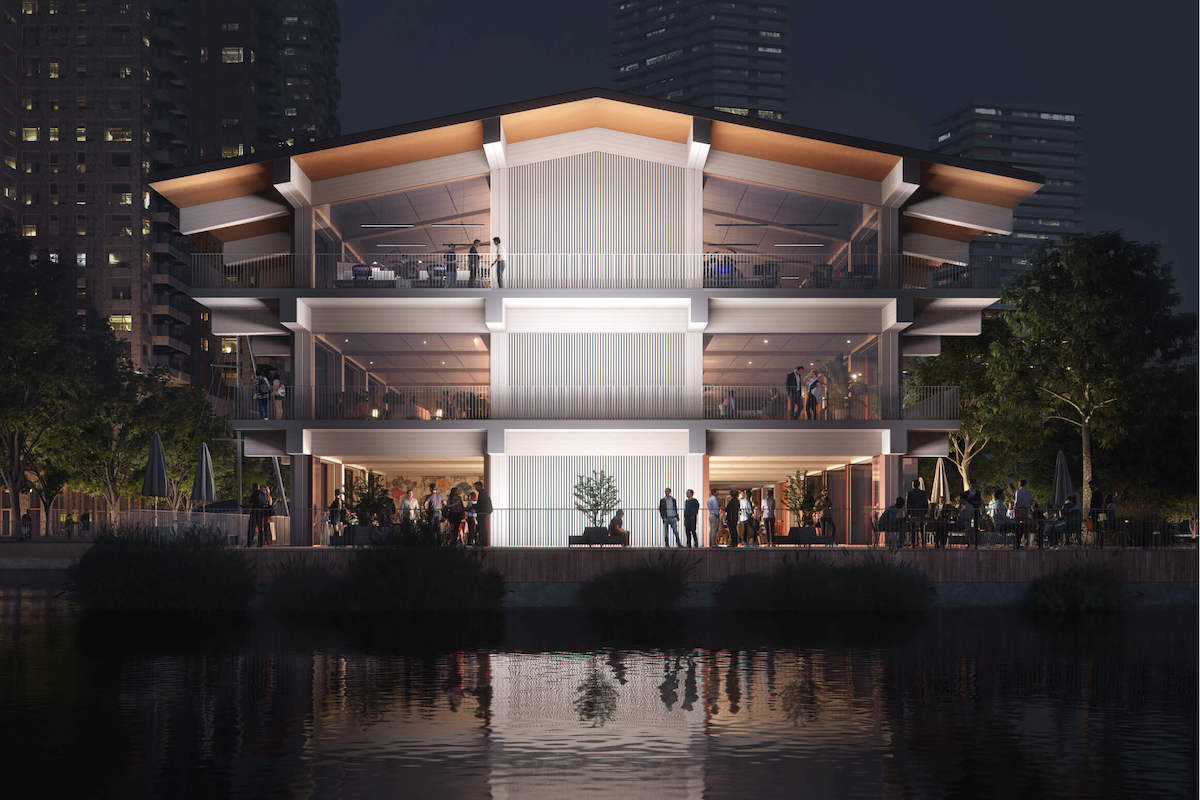 A floating building was built in Rotterdam, the Netherlands, to resist climate change — if the water level rises, the "world's biggest floating office" will follow the tide.
According to New Atlas, the construction of the Rotterdam Floating Office (FOR) was recently completed.
The building was designed to keep up with rising water levels — caused by climate change — will be powered by solar energy and can be easily recycled when it reaches the end of its useful life.
Described as "the largest floating office in the world" by the Powerhouse Company, the design company, the building was recently inaugurated by King Willem-Alexander of the Netherlands, alongside former UN Secretary General Ban Ki-moon and the Managing Director of the International Monetary Fund.
The office, which is in the Rijnhaven port in Rotterdam, will serve as the headquarters for the Global Adaptation Centre, hosts the ABN Amro bank, the RED Company, the design company Powerhouse itself and a restaurant. The project is part of a rehabilitation effort in the area.
The FOR has 3,606 square meters, is made of pre-fab wood and rests on top of 15 custom concrete jetties that are anchored together to create a solid floating base. It comprises three floors, a large terrace area and a green roof.
All the energy needed for the building comes from an array of 800 square meters of solar panels, and the harbor water is used to dissipate heat and help provide efficient heating and cooling.
The innovative building will be in the port of Rijnhaven until 2031. You will then be transferred to another location or may accommodate other tenants.
"We developed our floating office to reflect the values ​​of its residents: the Global Center on Adaptation," explained Powerhouse Company.
"This non-governmental organization based in Rotterdam, chaired by Ban Ki-moon, aims to promote planning, investment and technology to mitigate climate change. O carbon neutral building it is designed to be weather resistant and will float if sea levels rise due to climate change. Our weather-resistant office is both an illustration of the center's mission and an example of how to build sustainable floating structures," they conclude.

ZAP //