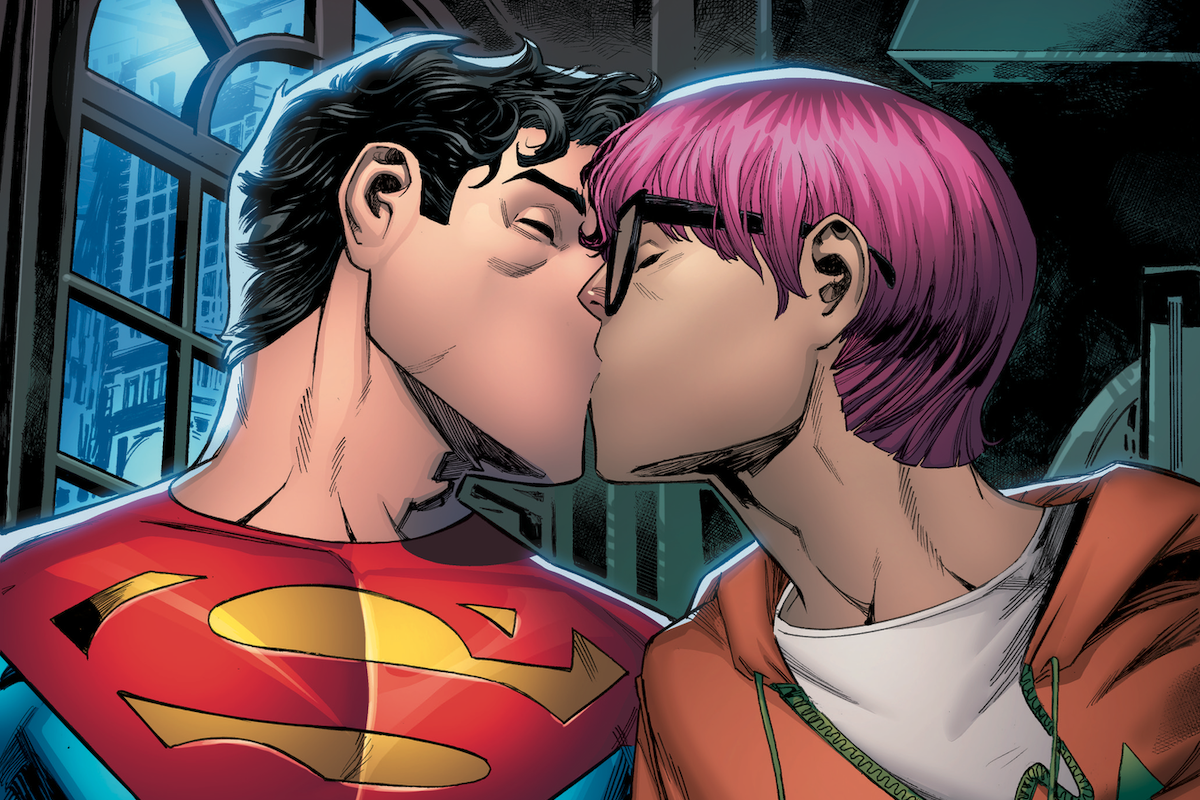 Revelation was made this week by Tom Taylor, author of the comic-book that revealed not wanting to "waste" the opportunity to give more inclusion and representation to the story.
The new Superman, son of Clark Kent e Lois Lane, will have in the saga of the DC universe, started in 1938, a profile slightly different from the one he inherited from his father. In addition to dedicating itself to saving forests from fires caused by climate change, school children hit by shootings and preventing the deportation of refugees, Jonathan Ken will start, along the plot, a homosexual relationship with Jay Nakamura, an up-and-coming journalist he meets at school when he tries to adopt a secret identity and attend school.
This is a new direction given by Tom Taylor, author of the plot, for whom "replacing Clark Kent with another straight white hero would be a missed opportunity". "A new Superman would have to have new fights — real world problems — to defend as one of the people. most powerful in the world."
Precisely for this reason — alongside the fact that it is the definition of the American type hero — the revelation seems to have had a big impact, in an area that has struggled for some years to increase representation and diversity, but also to include current causes — as happened years ago with the Black Panther and how is it expected to happen to the next Aquaman, who must be black and gay.
As the The New York Times, one of the first moments when homosexuality was represented in large-scale comics was in 1980, but not in a positive way. In history, Bruce Banner, the alter ego of Hulk (Marvel character) was the victim of an attempted rape. More than ten years later, in 1992, the Northstar, another of the Marvel stars also came out as gay.
Although Superman is therefore not the first or the last comic book hero to assume his homosexuality, the news is being well received by LGBT rights organizations and activists, who highlight the notoriety of the figure, but also by some style lovers. "This isn't the Northstar your aunt has never heard of," said Glen Weldon, author of the unauthorized Superman biography and a US pop culture radio show. "It's Superman and this account for something — with regard to visibility, the attention it will attract", he explained.
On the other hand, the author's decision also drew criticism, with some fans complaining that both Marvel and DC "ruined their stories for to please to a movement of people who don't even buy comics".
For Glen Weldon this is not a valid point. "Any step that can be taken to turn the world of superheroes into something more like the real world it's a positive thing. It gives us access to more varied, more interesting, more appealing stories that can be told in different ways", he noted.

ZAP //