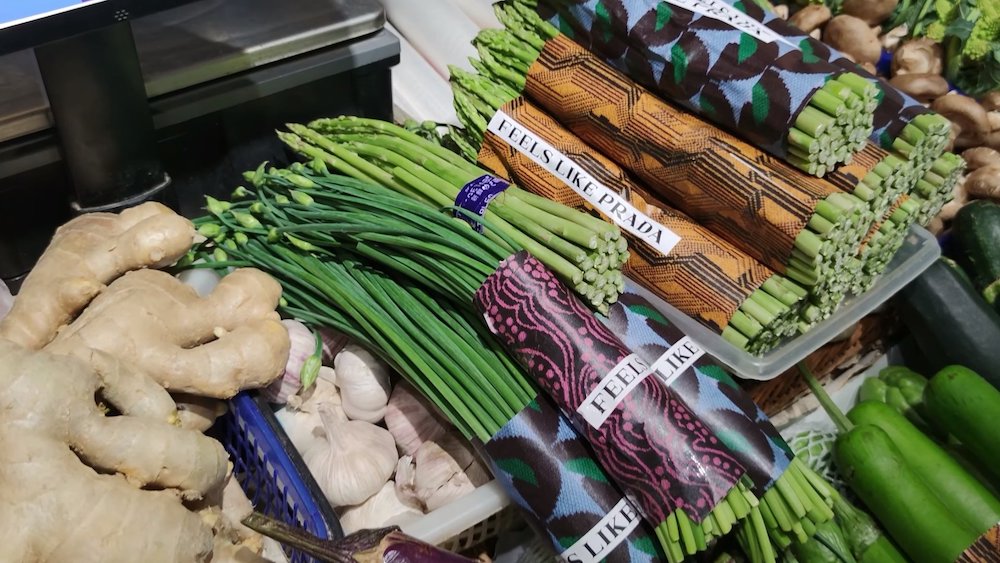 Prada is "lining" the Wuzhong Market in central Beijing with its brand. The objective is to revitalize the image of these markets, affected by the pandemic.
You Chinese markets have yet to recover from the covid-19 pandemic. Not because they were forced to close down due to restrictions, but because they were the target of a serious blow to their image. Various theories point to the Wuhan market as the epicenter of the pandemic.
Seen as unsanitary places, markets are now being revitalized by a fashion industry heavyweight. Since last Monday, the corridors of the Wuzhong Market, in the center of Beijing, were lined with the brand of Prada. Everything from vegetable shelves to the butcher's window, writes VICE.
PRADA's like wanting to make every dollar as possible in China that they recently opened PRADA farmers' market in Shanghai. Ordinery local produce wrapped with PRADA packing material so customers "feel like PRADA" (the slogan). Lol. pic.twitter.com/8x9IlNpudC

— see (@icextract) October 6, 2021
"Prada wants so much to make every dollar possible in China that they recently opened up the Prada market in Shanghai," writes one Twitter user.
The idea is part of the autumn/winter 2021 campaign of the Italian fashion brand. Although he has not officially taken a stand on his idea of ​​improving the image of these markets, the reality is that he is doing so. Prada is fighting stereotypes by showing that these markets can also be clean places. e overwhelmed.
Stop by the incredibly fashionable…vegetable market? Prada and Wuzhong Market have teamed up to bring Shanghai a bizarrely hip fruit and vegetable stand where all the produce is wrapped in "FEELS LIKE PRADA" wrapping paper.
⭐️Prada x Wuzhong Market
⏰Time: Now to October 10 pic.twitter.com/zyWqddXVXs

— Meetinshanghai (@meetinshanghai) October 3, 2021
Due to the covid-19 pandemic all over the world, Asian markets and Asian cuisine have been indiscriminately avoided and made the target of racist jokes — a trend that continues to this day.
Although Prada's campaign is attracting more people, namely young people and influencers, there are those who criticize the idea.

Daniel Costa, ZAP //