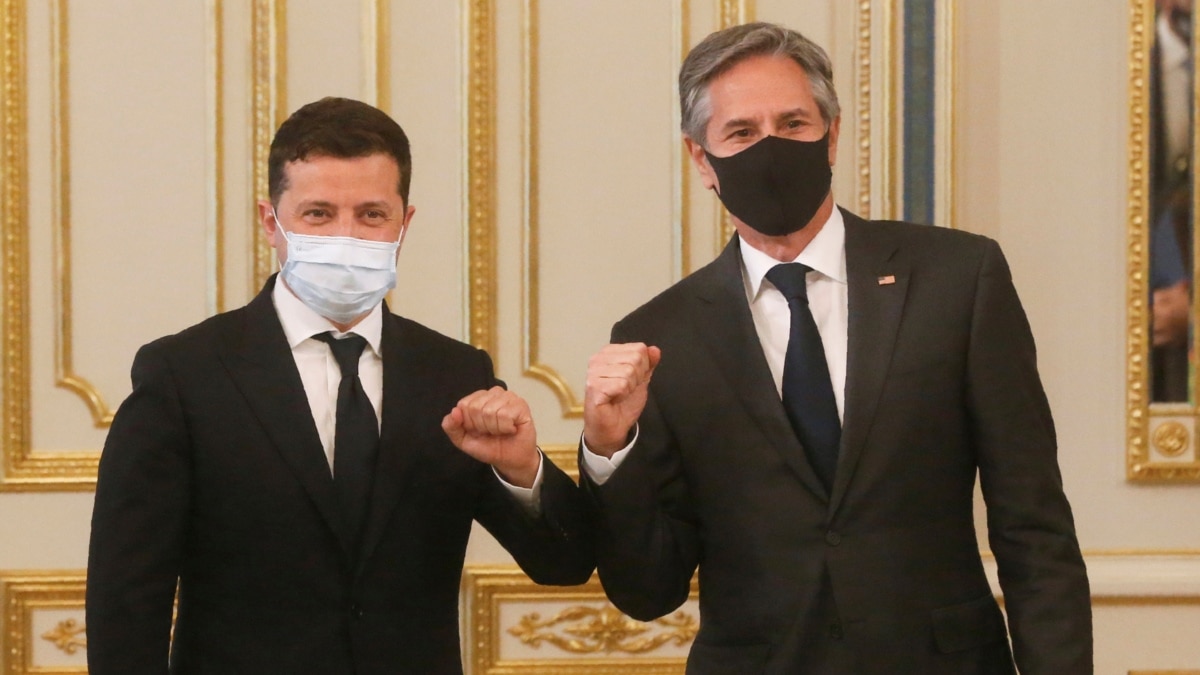 The US Secretary of State, on an official visit to Ukraine, pledged that the US would support Ukraine's sovereignty and efforts to strengthen democracy in the country.
"I am here for a very simple reason," on behalf of President Joe Biden, to reaffirm our strong commitment to the partnership between our countries. "Commitment to Ukraine's sovereignty, territorial integrity and independence," said Anthony Blinken.
For his part, Ukrainian Foreign Minister Dmitry Kuleba, in a meeting with his American counterpart, named the United States as Ukraine's number one ally in defense and security.
Blinken's visit was preceded by the mobilization of Russian military forces along the Ukrainian border. Russia's actions are a matter of concern to Western governments. The Kremlin says the mobilization of troops was linked to military exercises and they would return to bases by the end of April.
Prior to the meeting with his Ukrainian counterpart, Anthony Blinken met with President Volodymyr Zelensky and Prime Minister Denis Schmihal.
The Secretary of State reiterated that the United States does not recognize Russia's annexation of the Crimean peninsula in 2014 and called on Russia to return the annexed Crimea to Ukraine.
Blinken also called on Russia to abide by its obligations under the Minsk agreement. Russia has been supporting pro-Russian separatists in the Donbas region since 2014.
The US State Department considers the reform of Ukrainian institutions to be the key to Ukraine's democratic institutions, economic prosperity and Euro-Atlantic future.
During his visit to Ukraine, the Secretary of State stressed the importance of US economic support for Ukraine. According to the State Department, since 2014, the United States has provided more than $ 4.6 billion in aid to Ukraine.
.