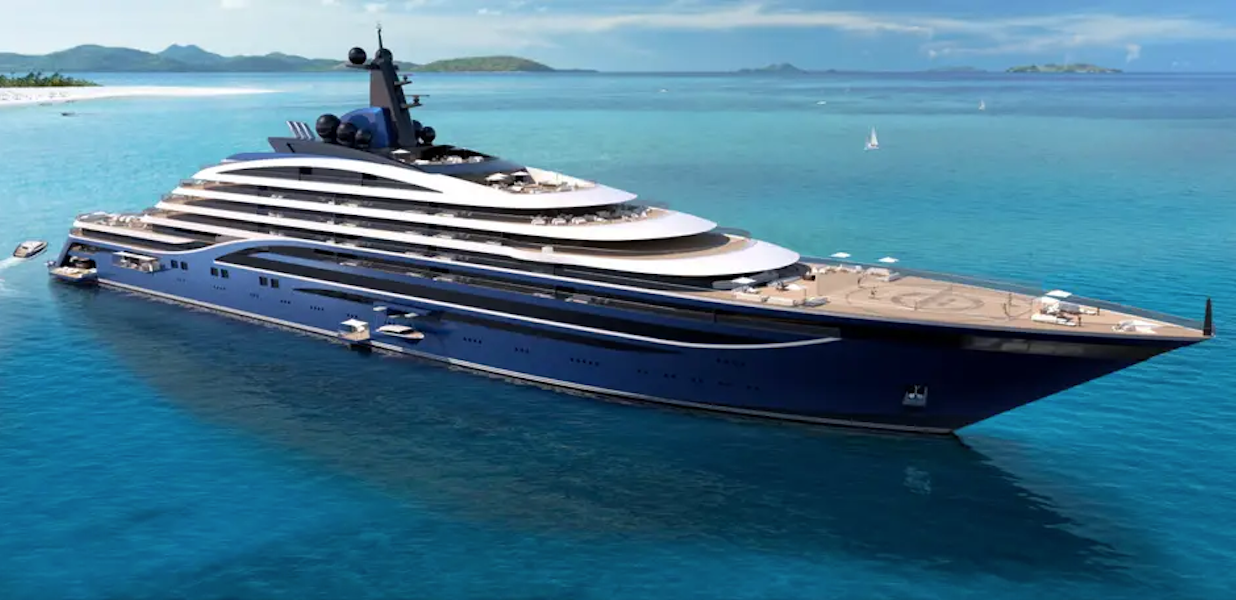 The Somnio is such a big yacht that it needed a new category to fit in: the "floating building".
With 222 meters in length and a production cost in the region of 600 million dollars (more than 505 million euros), the Smonio it will be the world's largest yacht in the waters from 2024.
According to the statement, cited by Business Insider, this "floating condo" will feature 39 luxury apartments, with prices starting at 9.5 million euros.
The yacht will have a shared leisure area and wine cellar, a tasting room with 10,000 bottles, restaurants, bars and a beach club with water sports. The apartments will have a kitchen, gym, library and indoor and outdoor dining spaces.
The mega-yacht will give apartment owners "the intimacy of a private yacht, along with the opportunity to network in a vibrant community of like-minded owners". The vessel's itinerary will have to be decided collectively among all the Owners.
The project was led by Carl Le Souef, an American millionaire who founded the Private Formula International, a skin care company, and now runs the Somnio Global, a sustainable technology group.
The owners of these floating apartments will enjoy "a unique lifestyle at sea, with a handpicked crew and a global itinerary with carefully selected destinations and experiences befitting a yacht of this nature", the statement concludes.

Liliana Malainho, ZAP //