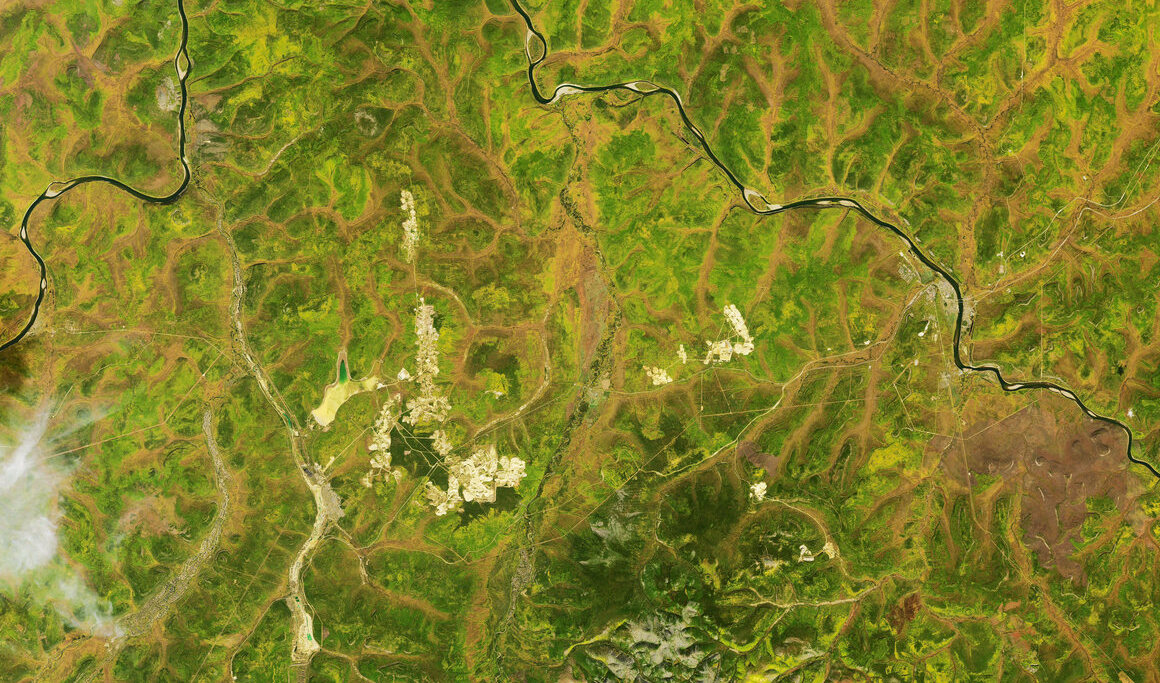 Mining operations at one of Russia's largest gold deposits, in Aldan, include a method that leaves tracks in the landscape. And they are visible from space.
The satellite image, taken in September 2019, reveals a confused labyrinth in eastern Russia, created by humans and their machines.
In fact, these "scribbles" represent a place that is part of the Kuranakh ore field, which extends over more than 1,550 square kilometers and represents one of the largest gold deposits in the country.
According to the Atlas Obscura, mining operations in the area, located in the Aldan district, in the Republic of Sakha (Yakutia), have been underway since the discovery of the deposit in 1947.
Since the mid-1960s, large-scale open pit mining has etched a signature on the landscape. But the irregular maze represents another approach: placer mining with gold dredgers.
It is not by chance that the "scribbles" of the image follow the course of an old tributary of the river Aldan. This form of gold mining is based on the collection of pieces of this mineral that normally accumulate in river and stream beds.
When a vein is eroded, the gold pieces can be concentrated in rivers and streams in placer deposits – deposits of dense and long-lasting minerals, which are found where the stream of water in which they are transported becomes very slow.
This implies that miners use dredging equipment.
Gold dredgers dig up sediment and separate large rocks and other unwanted materials, leaving long lines drawn behind as the machines move. The path is visible from space.
Large-scale open pit mining continues today. Cutting, drilling and blasting techniques are now used to gain access to the ore, which is then processed at a local plant.

Liliana Malainho, ZAP //