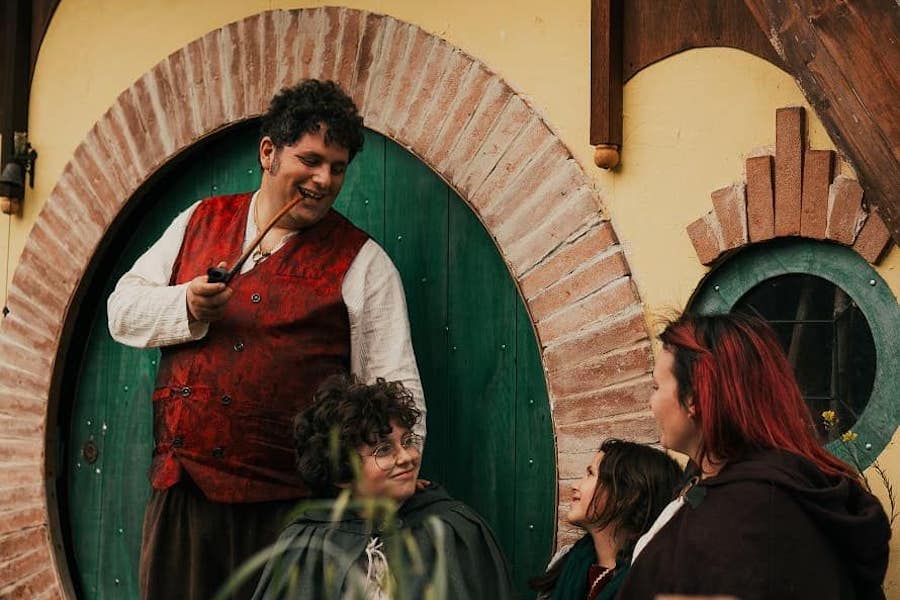 A 37-year-old Italian is trying to transform an Italian commune into a hobbit village, inspired by his great passion for the saga "The Lord of the Rings".
Nicolas gentile, a 37-year-old Italian baker, is, like many people around the world, a big fan of JRR Tolkien's work. But Gentile reached a completely different level: it wasn't enough for him to mask himself as a hobbit, he wanted to live like one.
Therefore, according to the newspaper The Guardian, the Italian started by buying land in the countryside of Bucchianico, in Abruzzo, where he and his wife started building the your personal county, as in Middle Earth created by the British writer.
"Some time ago, I realized that books and movies were no longer enough to satisfy my passion for the fantasy genre and, in particular, for the 'Lord of the Rings' saga. I decided I wanted to live my hobbit life to the fullest," Gentile told the British newspaper.
On the two hectares of land he bought, the Italian has already built his first house, where he lives with his family, wearing traditional hobbit clothes, and its doors are always open to the most curious visitors.
Here, the baker, who is also trained in Geology, plans to build, among other things, the meeting point "The Green Dragon Inn" and an enlarged version of Bilbo Baggins' house. The goal is to transform this piece of Abruzzo in a hobbit village, since, according to the Italian, this area does not live very differently from these characters.
"Over time, I realized that my friends, family and farmers in Bucchianico always lived like hobbits. They work like hobbits, doing things where everyone is in very close contact with Nature. They celebrate like hobbits, organizing festivals and dances", he exemplified.
"I wanted people to get into my mind, my fantasy. Many make fun of us. Others think I'm trying to escape reality. Far from it. I'm living my dream, my adventure. By buying that land, I removed it from a reality I don't like and I'm shaping it to my liking", he added.
According to the Italian, the county will be called Contea Gentile (as a matter of copyright), the houses will be built through campaigns of crowdfunding and will be sustainable, using solar energy.

ZAP //