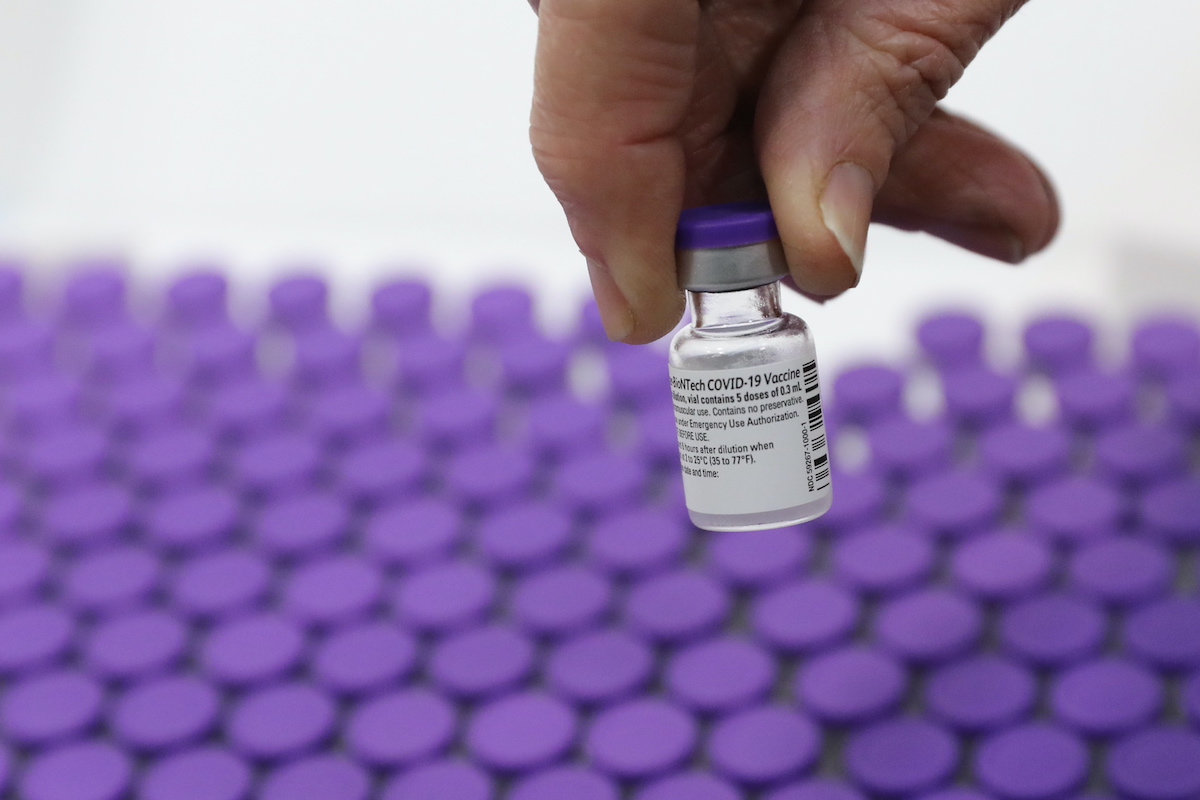 After Pfizer expressed its intention to request an emergency authorization for a third dose of its immunizer, regulators in the United States and Europe were not convinced.
The drugmaker said that in August it wants to ask the Food and Drug Administration (FDA), the drug's authority in the United States, for the third dose of the vaccine to be administered in the country.
In this regard, this week, Pfizer will meet with a panel of US experts to explain the need to strengthen immunity and discuss the request, hoping to speed up its approval.
Among the expert panel is Anthony Fauci, Chief Medical Advisor to President Joe Biden and Director of the National Institute of Allergy and Infectious Diseases, and Rochelle Walensky, the director of the US Centers for Disease Control and Prevention (CDC).
However, the authorities are not, at least for now, very convinced of this intention.
"We are prepared for booster doses if and when science demonstrates that are necessary," reacted CDC and the FDA upon learning of Pfizer and BioNTech's intentions on Thursday.
The European Medicines Agency (EMA) has also commented and said it is too early to determine the need to add one more dose to the current vaccination schedule.
To Expresso, the immunologist Luis Delgado, states that this assessment "must be a prior scientific discussion, without any kind of pressure".
According to the study carried out, he told the AP Mikael Dolsten, researcher at Pfizer, the booster dose is recommended after 12 months and with it the antibody levels increase from five to 10 times more.
However, Luís Delgado, also a professor at the Faculty of Medicine of the University of Porto, insists it's "early" the concern with a third dose, since "it is not only measuring the neutralizing antibodies that the existing defenses are perceived".
Even so, he stresses, "what makes sense is to increase vaccination worldwide", bringing vaccines to places where not even the first dose is guaranteed.
This is the concern expressed by the World Health Organization, which asked the richest countries to share the available doses.

ZAP //