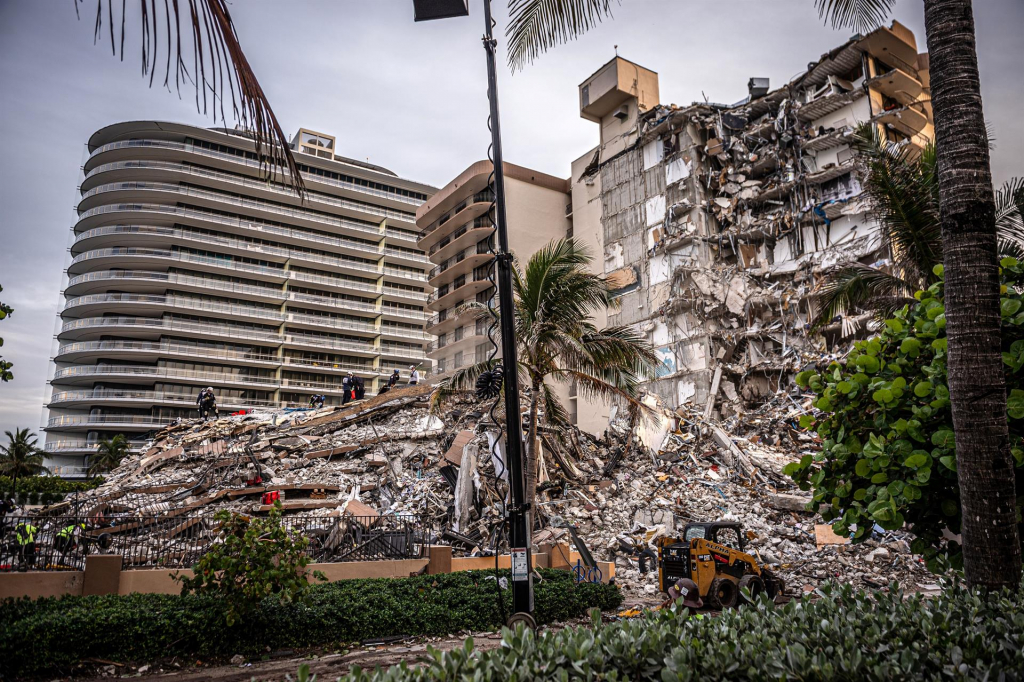 Criminals used data from seven victims (five dead and two alive) to obtain credit and debit cards
EFE / Giorgio Viera
Residential building collapsed in June and killed 98 people

Three people – two women and one man – were arrested in the Florida accused of having orchestrated a fraud scheme using stolen identities from seven victims of the collapse of a residential building in June in the town of Surfside, north of Miami Beach, which left 98 dead. Bettsy Alejandra Cacho-Medina, 30, Rodney Choute, 38, and Kimberly Michelle Johnson, 34, are accused of an "organized scheme to defraud" and were arrested on Wednesday, 8, by detectives from the County Police Miami-Dade. According to the indictment, the detainees used daily media reports to obtain the names, information and dates of birth of seven victims, five of whom were deceased and two were alive. The data was used to obtain debit and credit cards impersonating these people. If convicted, the three could face 15 to 30 years in prison on numerous charges.
The information is from state prosecutor Katherine Fernandez Rundle, who said at a press conference that it was a Heinous crime that "aggravates the tragedy because of the use they made of it to enrich themselves". Fernandez Rundle added that those arrested had extensive false documentation and that they form a group of experienced fraudsters highly skilled in identity theft to illegally obtain bank cards. The fraud, she said, totaled at least $45,000 and involved at least 28 banking transactions. With bank cards, the defendants made expensive purchases of branded items at the popular Aventura Mall, located in the city of the same name, near Miami Beach, among other stores. In a video exhibited by authorities, Cacho-Medina is seen in a Bloomingdale's store making multiple purchases of luxury items.
The defendants are accused of being members of an identity theft and fraud ring to defraud thousands of dollars, as well as possession of false driver's licenses, among other offenses. Miami-Dade County Mayor Daniella Levine Cava called the crime an "unbelievable, unimaginable exploitation of the dead" and thanked law enforcement authorities, Special Secret Services, officials and agencies involved in the investigation for their "dedication and passion in the investigation" .
*With information from EFE