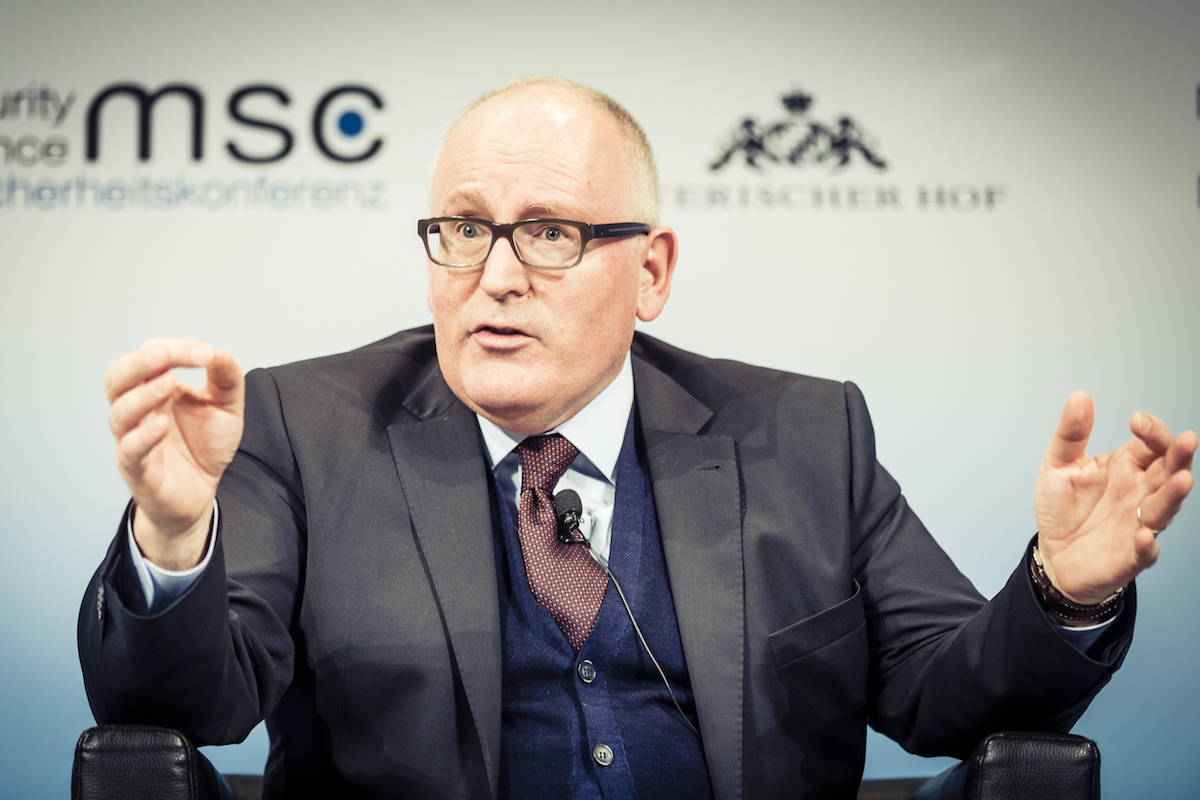 Commission Executive Vice President Frans Timmermans, in charge of overseeing the agreement, called on Monday for joint action by the United States (US) and the European Union (EU) to address the climate crisis and other threats of the 21st century. .
"Only if we reinvent our transatlantic relationship, in light of the challenges of today and tomorrow, we will be able to get out of these in a way that is in line with our fundamental values", he said, quoted this Friday by Time.
Months before the start of the pandemic, the European Commission announced the Green Agreement, an initiative to tackle climate change, cutting European emissions by 55% over the next decade and putting the bloc in a position to eliminate them entirely by 2050.
Timmermans asked the US government to provide details on its plan to cut the country's carbon output by more than 50% over the next decade and eliminate it entirely by 2050, something the Joe Biden administration has yet to do.
The EU has already launched the Green Agreement, which includes everything from emissions in homes to the transition to electric vehicles. "What we did in Europe was a plan," said Timmermans. "And that's what I'd like to work on with my American friends: create a plan. To be carbon neutral by 2050, where do you need to be in 2040? Where do you need to be in 2030? And what does this mean for the next two years?", he stressed.
He pointed to cutting fossil fuel subsidies as one of the key areas for the US, waiting for more information on how the country plans to deal with imports of high-carbon products from areas that are not taking the necessary steps. to tackle climate change.
The official praised the US decision to double the funding to combat climate change in the developing countries, which could help drive new European commitments in the same direction.
Much of the public discussion about the implications of climate change is focused on weather conditions and other visible effects such as fires or rising sea levels. Timmermans pointed out that climate change also threatens Western norms.

Taísa Pagno //