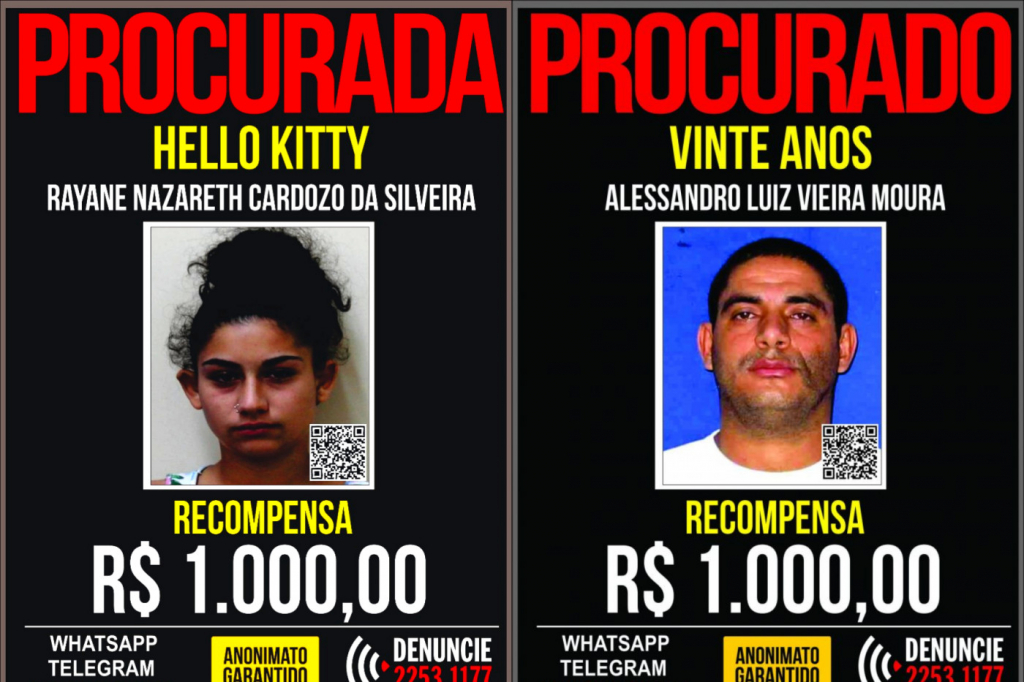 Father and daughter are appointed as drug lords in Complexo do Salgueiro; two other suspects died in the operation.
Reproduction/Wanted/Military Police of Rio de Janeiro
'Hello Kitty' and 'Twenty Years' were linked to the Comando Vermelho

Two of the criminals were killed in an operation by the Military Police of Rio de Janeiro this Friday morning, the 16th, at the Willow Complex, in the municipality of Sao Goncalo. Are they Rayane Nazareth Cardozo da Silveira, Hello Kitty, and her father, Alessandro Luiz Viera Moura, the Twenty Years. The police were offering R$1,000 as a reward for information about the traffickers, who are linked to the Red Command and appointed as commanders of the drug trade in New Greece, in São Gonçalo. Two more suspects died during the clash. According to the PM, the 7th Military Police Battalion received a complaint that a family was being held hostage in the neighborhood. When the teams arrived at the scene, there was an intense confrontation with the criminals, who were carrying two rifles and two pistols. The weapons were seized by the PM. So far, there has been no confirmation regarding the hostages mentioned in the initial complaint. In addition to the 7th BPM, teams from the Battalion of Actions with Dogs (BAC), the Battalion of Special Police Operations (BOPE) and the 72nd Police Station were moved to São Gonçalo.