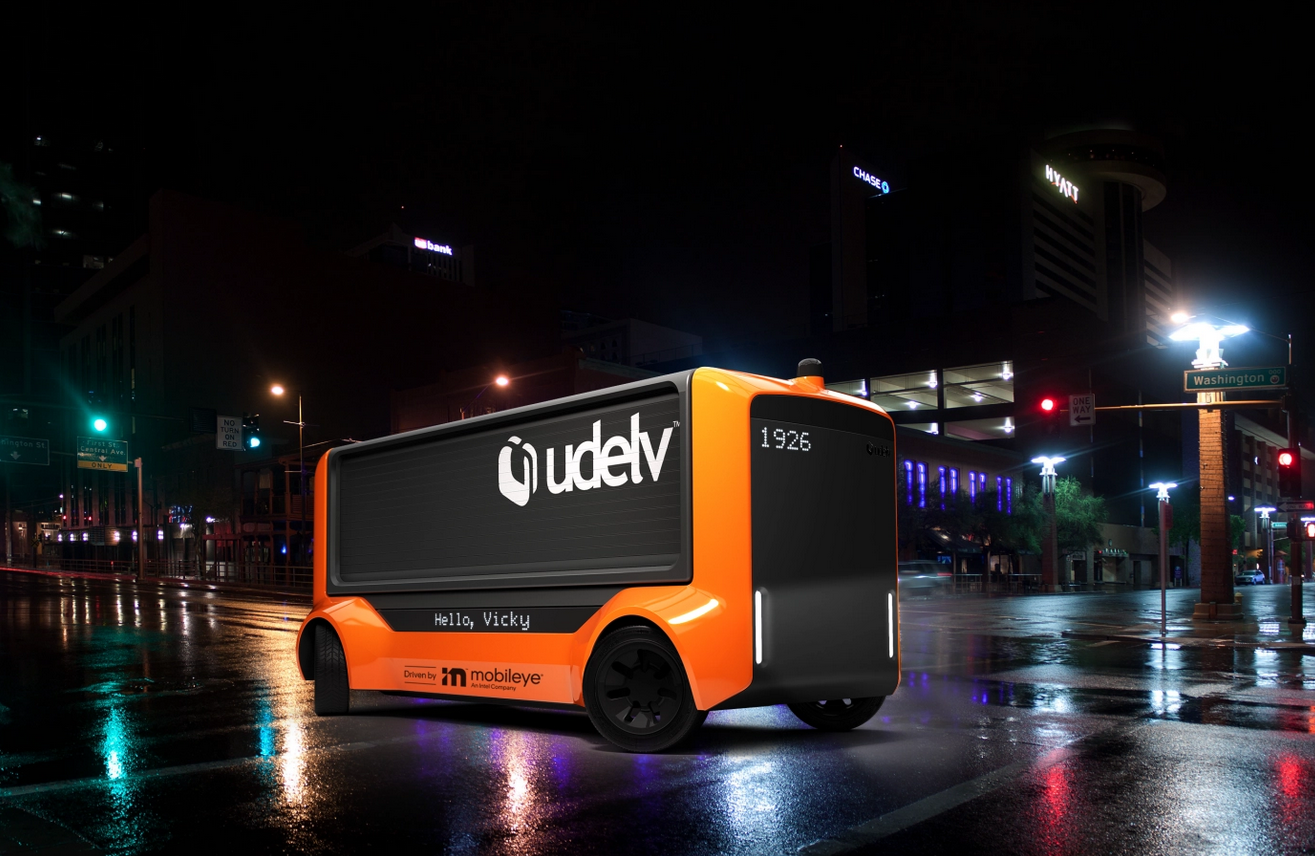 Mobileye, a subsidiary of Intel, has entered into a partnership with startup Udelv to launch a large-scale delivery service with fully autonomous vehicles as early as 2023.
Mobileye, a subsidiary of Intel that produces technology for autonomous driving in Jerusalem, today announced a partnership with startup Udelv. The two companies will work together on Transporter, one from fully autonomous electric vehicle dedicated exclusively to delivery services.
Udelv will produce the vehicles, while Mobileye will supply the software autonomous driving, called Mobileye Drive. The cars will be level four, one of the most advanced in the automation scale, and will have remote assistance from Udelv to operate in parking lots, condominiums, private streets and other more delicate places.
The car, which will reach a top speed of 104 km / h, it will also have four-way steering, LED screens to inform people and special compartments for the goods. Vehicle dimensions and other specifications, such as range and battery size, have not yet been released.
Mobileye's autonomous system, on the other hand, complete set of sensors with 13 chambers, three LiDARs long-range, six LiDARs short-range and six radars.
It also includes the system EyeQ on one chip and a program of crowdsourcing data, called Road Experience Management (REM), which uses real-time data from vehicles equipped with Mobileye to build a mapa 3D.
Manufacturing plans are still in progress, but Mobileye and Udelv say they will be able to produce 35 thousand Transporters between 2023 and 2028 – a reflection of the seriousness and commitment of both companies to launch a driverless delivery system on a large scale, writes the The Verge.
"This is a real commercial deployment," said Jack Weast, responsible for Mobileye, The Verge. "Thirty-five thousand units starting in 2023 that will fully integrate our automatic steering system for commercial use for automated delivery of goods."
Donlen, one of the largest commercial fleet management companies in the United States, has already placed the first order for 1,000 Transporters.