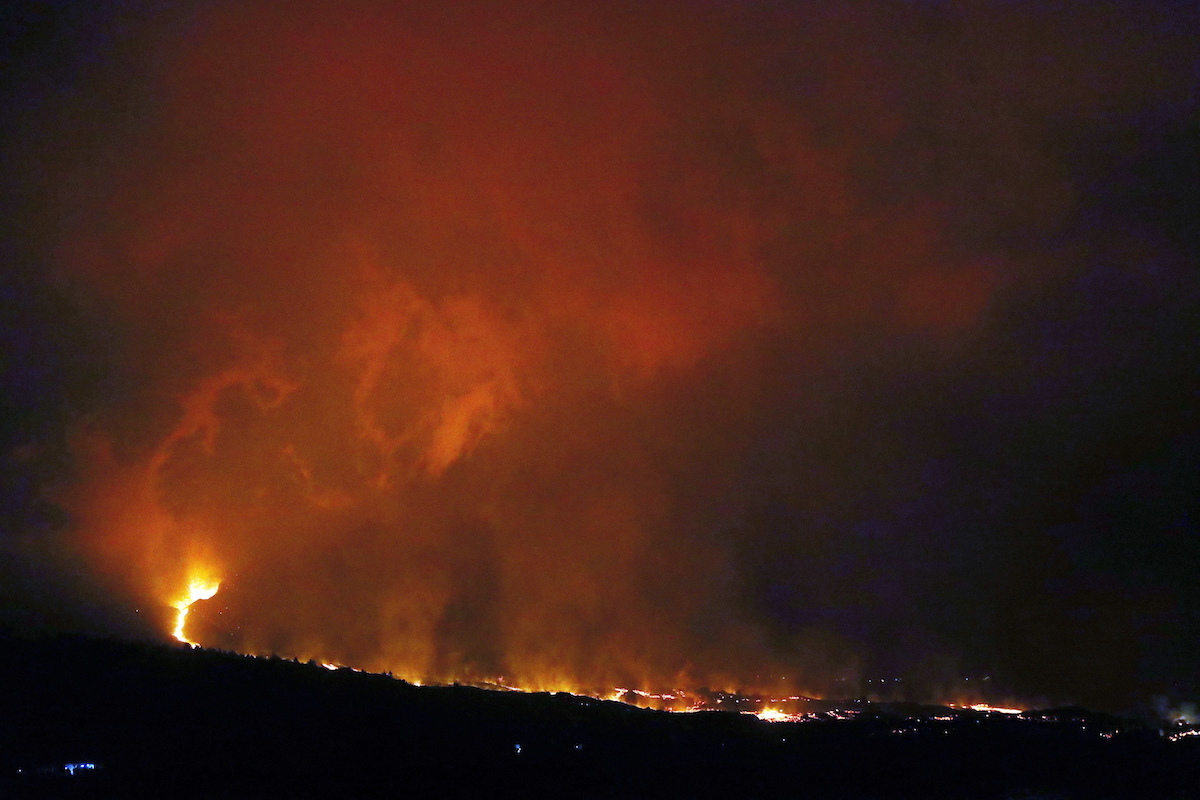 The northern flank of the volcano that erupted on Sept. 19 in La Palma collapsed earlier in the evening, according to the Volcanological Institute of the Canary Islands (Involcan).
Involcan posted on social media images of the collapse, which occurred on the same day that the northern face of the eruption cone of the new volcano at La Palma collapsed.
The information was provided by the Spanish news agency, Efe, around 19:30 local time (the same time in Lisbon).
This partial collapse of the north face of the cone of the new volcano led to the emission of fluxes of lava in various directions, one of which caused concern by displacing a large mass of lava.
The new lava flows are "generating a tremendous destruction on your way," warned (Involcan).
The Cumbre Vieja volcano erupted as early as September 19, but continues to spew lava and the seismic activity is also maintained.