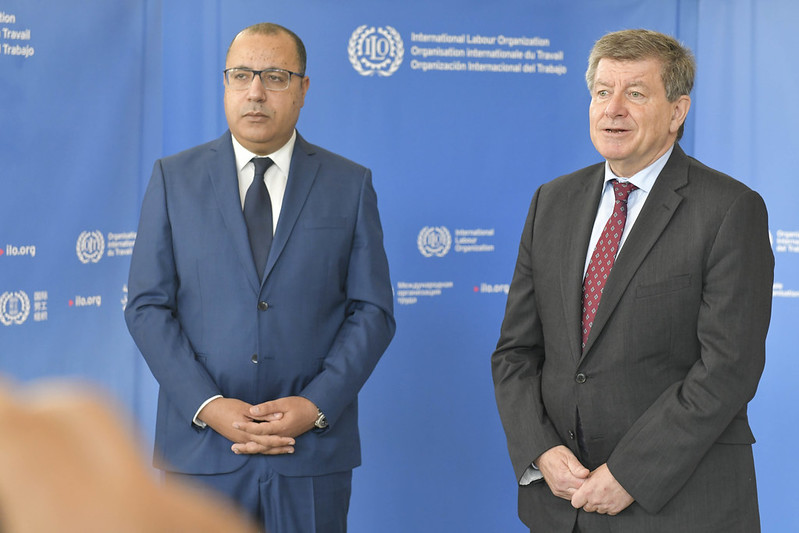 Tunisia's prime minister, Hichem Mechichi, was allegedly attacked inside the presidential palace before being removed from office by the country's head of state, Kais Saied.
Mechichi and the rest of the government were sacked on Tuesday, in an act described by critics as a blow of State, reported the Independent. Saied, who dissolved parliament and announced he would take over as attorney general, said his actions were constitutional and necessary to restore political stability.
However, according to the Middle East Eye, Mechichi was summoned to the presidential palace on Tuesday and ordered to step aside. When he refused, he was allegedly beaten, suffering "significant" injuries, the news website revealed. Advanced information has not yet been independently verified.
Mechichi, 47, has not been seen in public since he was discharged. In a statement, he denied allegations that he is under house arrest, adding that he is not a "disturbing element" and that he was prepared to hand over power to a new prime minister appointed by the President.
"I will hand over the responsibility to the one who will be entrusted by the President of the Republic to head the government within the year of deliberation that our country has followed since the revolution and in respect for the laws that belong to the state, wishing the new government team every success ", he said.
Although several opposition figures classify Saied's actions as a coup, the President – ​​elected with 70% of the vote in 2019 – maintain public support.
In addition to deposing Mechichi and dissolving parliament, Saied sent soldiers to prevent lawmakers from entering the building, establishing curfews across the country and banning public meetings with more than three people.
Anonymous sources cited by Middle East Eye they claimed that Egyptian security officials were present when Saied forced Mechichi to resign and that they were directing the alleged coup operation.
In May, the same media revealed that it had access to documents about Saied's plan to seize power. At the time, the President admitted that the document was genuine, but that it was only advice from his cabinet and not a official proposal.

Taísa Pagno //