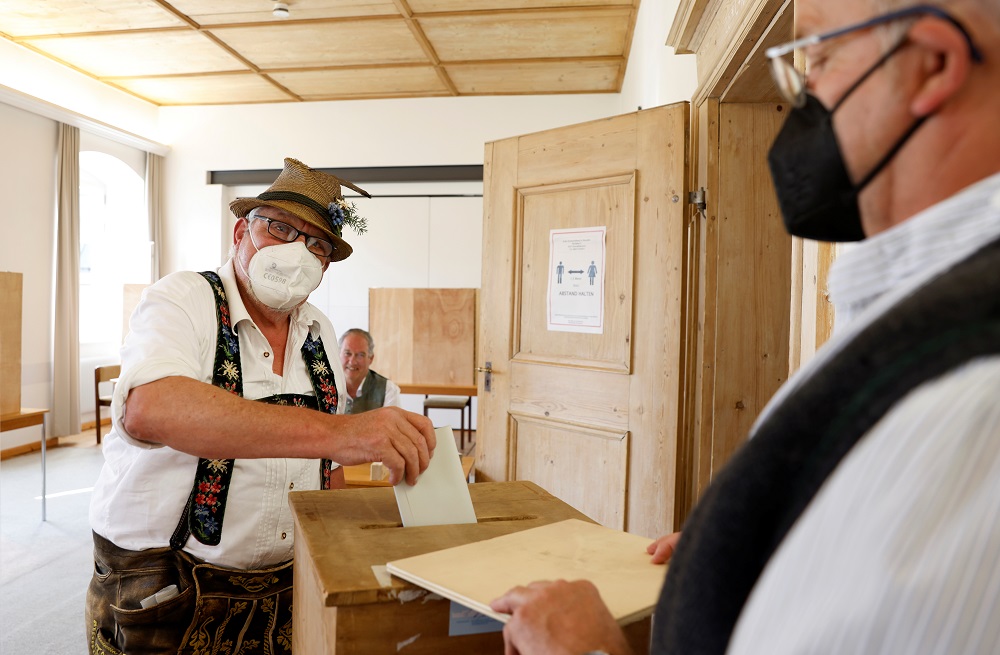 The Social Democratic Party, the Green Party and the Christian Democratic Union, the legend of the current chancellor, are contesting the election
Michaela Rehle/Reuters
Man wearing typical Bavarian clothes votes in German elections

The Germans went to the polls this Sunday, 26, to choose the chancellor who will replace Angela Merkel after 16 years of rule by what is considered the most powerful woman in the world. In several parts of the country, voters wore typical clothes. Voting ended at 1:00 pm (GMT). Dispute the claim in Germany the Social Democratic Party, by Olaf Scholz, the Green Party, by Annalena Baerbock, and the Christian Democratic Union, the same party as Merkel, this time with Armin Laschet at the forefront. From the result, a coalition will be formed.
A mistake by Laschet in the electoral chamber could have cost the Conservative one vote less. He folded the ballot the wrong way and ended up showing his choice when depositing it in the ballot box. The Electoral Committee, however, ruled out the annulment because, as expected, it voted for the party itself. "This does not constitute an influence on the vote," the agency said. Optimistic, the Christian Democrat candidate stated that he "will put forth the utmost effort to build a government under the leadership of the Union".
Ballot box mouth
Exit polls indicate a tie between the Social Democrats and the Conservatives (Christian Democratic Union). A survey by the ZDF network indicates the Social Democratic Party with 26% of the vote, and the Christian Democratic Union with 24%. In another survey, by ARD, the result is even stronger: 25% for each. The two surveys show the Green Party in third, but far from its competitors.