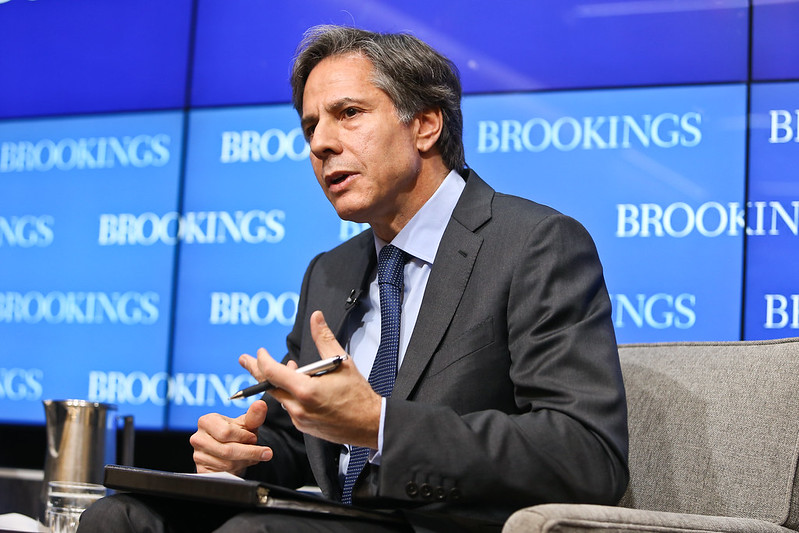 China's actions "threaten order based on rules that guarantee world stability," United States (US) head of diplomacy Antony Blinken said on Thursday, during the opening of a two-day meeting with Chinese officials, in Alaska.

"We are going to present our deep concerns about China's actions, including Xinjiang "- a region in which the United States accuses Beijing of" genocide "against Uighur Muslims -," of Hong Kong, Taiwan, cyber attacks against the United States and economic coercion against our allies, "he said, quoted by Express.
"Each of these acts threatens the order based on rules that guarantee world stability. That is the reason why it is not just about internal issues and we feel obliged to speak about them ", he added, in a meeting attended by the highest official of the Chinese Communist Party for external relations, Yang Jiechi, and the Minister of Foreign Affairs Chinese, Wang Yi.
In turn, Jiechi stated: "The China firmly opposes US interference " "In internal affairs". "We express our firm opposition" and "we will take firm action in response to human rights. We hope that "the US" will do better with human rights, "he said, indicating that the Chinese have" made progress "in this area.
The USA "has a democracy in the style of the USA" and "China has a democracy in the style of China. It is not only up to the American people, but also to the people of the world, to evaluate the performance of "the USA" in advancing your own democracy. In China, after decades of reforms and openness, we have come a long way in several fields ", he stressed.
Blinken replied: "I have to tell you that, in my short time as Secretary of State, I spoke to hundreds of delegations from around the world and I just made my first trip to Japan and South Korea. what I'm hearing is very different from what you've just described. I have heard a deep satisfaction that "the US" is back, that we are connected again with our allies and partners. I have also heard great concerns about actions that your Government has taken and we will have an opportunity to talk about it when we start working ".
On Wednesday, US advanced lawsuits against China, including sanctions for reversing democracy in Hong Kong.

ZAP / Lusa //