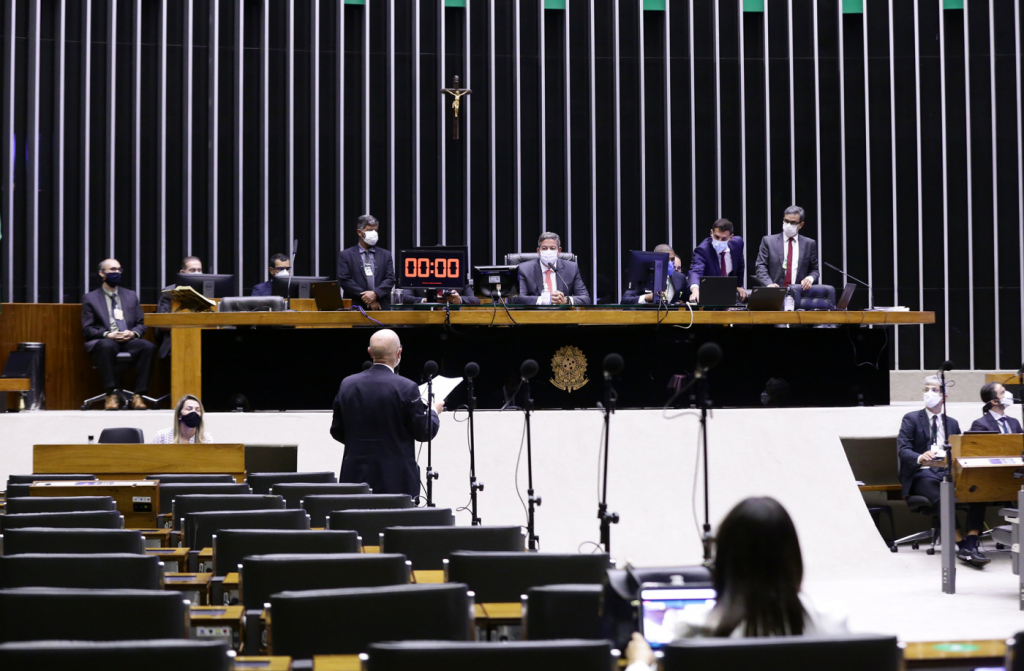 Public security agents promise demonstrations against the proposal; the second round vote takes place this Wednesday morning, 10
Najara Araujo / Chamber of Deputies
The article imposes a limit of R $ 44 billion for the government to spend in the new phase of emergency aid

After a long day of debates, the Chamber of Deputies approved in the first round, with 341 votes in favor, 121 against and 10 abstentions, PEC 186, called Emergency PEC. The matter imposes a limit of R $ 44 billion for the government to spend in the new phase of emergency aid. The second round vote takes place this Wednesday, 10. The proposal's rapporteur, Mr Daniel Freitas (PSL), maintained the same text that was approved by the Federal Senate. "The Chamber of Deputies, tonight [terça], gives a clear demonstration that we are a safe country, that we are a responsible country, that we are a country of solidarity. We won the first stage of this PEC, which brings responsibility and guarantees for future generations of a safe country. "
The government leader, Ricardo Barros, praised the work of the rapporteur and asked for support from parliamentarians. "I ask for the support of all parliamentarians so that we can vote on the PEC, the PEC for emergency aid and that later, in the highlights, we will discuss the issues that are still pending," he said. However, categories affected by the fiscal austerity policies complain about the matter. Public security officials even promise to mobilize on Wednesday. This is because road policemen, delegates, experts, federal agents and members of more than 20 related areas, linked to the Union of Police officers in Brazil, allege treason on the part of the president Jair Bolsonaro. Security officials point out that the government has not kept promises and the trigger is PEC Emergencial.
The main complaint is about a promise by Bolsonaro that would save the category from the proposal's freezes, which did not happen. Thus, the Union of Police Officers in Brazil says that it will 'disembark' from the government, even following the front line of security during the pandemic of coronavirus, as Edvandir Paiva, president of the National Association of Federal Police Delegates, explains. "We understand that we are making a contribution beyond working on the front lines against the pandemic. Except that devices of this PEC can freeze salaries, progressions, hiring police officers for up to 15 years. We understand that it is disproportionate and the police are not receiving treatment. "
The president of the National Association of Federal Criminal Experts (APCF), Marcos Camargo, says that this is the third betrayal from the president to security professionals. "We have had previous experiences. In the pension reform, a series of pension rules for the police officer were tightened, so the agent was left unassisted in many pension modalities until then. In Supplementary Law 173, we once again sought the withdrawal of public security, but we were not successful, there was already the first stage of a series of fences and now culminated in the Emergency PEC, which brought a larger package of fences. " The Union of Police in Brazil will make demonstrations. A press conference was also called to explain the decision. It is worth remembering that police officers are prohibited by law from strikes, so as not to jeopardize the security of society.
* With information from reporter Fernando Martins