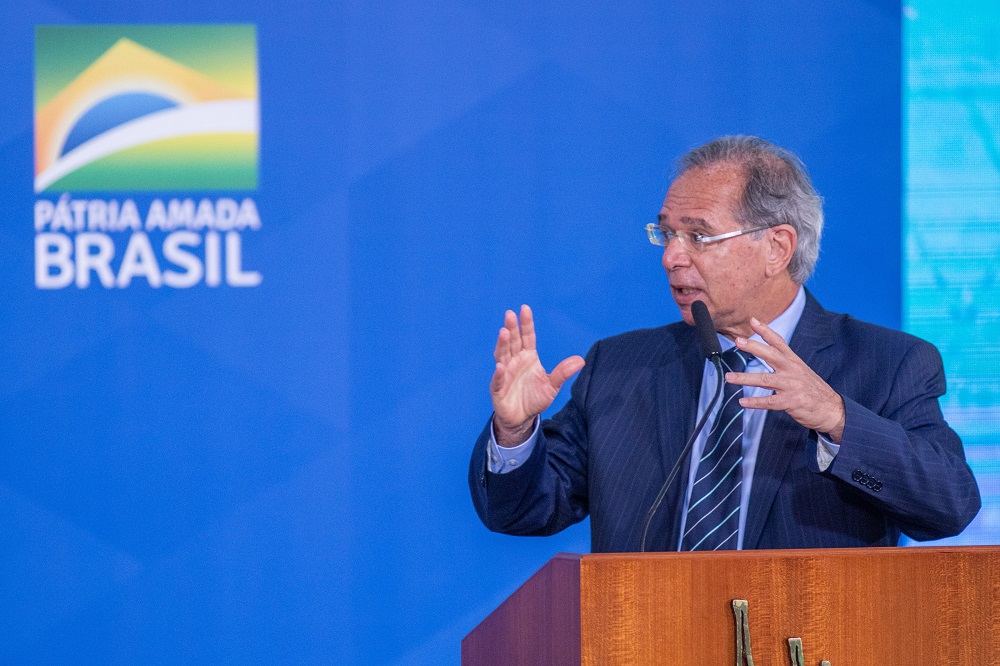 Publicly-held companies outside the investor's country can help protect assets; commonly these companies are created in tax havens and appear at the center of corruption scandals
Antonio Molina/Fortoarena/Estadão Content – 09/02/2021
An international report points out that the minister of the economy of Brazil, Paulo Guedes, has an offshore

Companies created by Brazilians who came from Brazil to diversify investments are called offshore. The term means "off the coast" refers to publicly-held companies in the investor's domicile with the objective of protecting some assets, keeping them away from the instabilities of the market of origin. because of this, offshore is considered one of the most common illegal ways to apply money abroad. And, normally, they are opened in the calls tax heavens, countries where the tax regime is less rigorous, more flexible, with lower tax collection or even tax exemption on products. Brazilian law establishes that taxes will only be collected in the national territory if investors decide to bring the money or goods back to the country or if there is a distribution of profits and dividends.
In 2005, Gustavo, who is a businessman and economist, decided to open a company abroad to make financial investments in the international market. He explains why he chose the business. "I had a liquidity event at the time of equity and, due to a diversification of financial investments, I ended up opening offshore and regularly sending money abroad to invest in the international market. The market abroad is much more mature, the rates do not have the volatility that exists here in Brazil. In the international market, if you have a 5, 10, 20-year plan for leasing a portfolio, then not having this kind of tax efficiency to make an investment is leaving a lot of money on the table", he says.
For specialists, the anonymity of investors ends up facilitating tax evasion and even money laundering. That is why it is common to find offshores at the center of corruption scandals. Despite this, tax lawyer Roberto Justo explains that the security mechanisms and the legislation itself are stricter to curb illegal transactions. "In the recent past, many people used these mechanisms to hide money. Today, with the OECD and countries exchanging information, it's very difficult. Brazil and the United States, for example, have an information exchange in which they report the assets of Brazilians there and we report the assets of the Americans to them. In other words, it's a lot of crossover. The banks themselves do not open a checking account without knowing who is the final beneficiary of the structures", he points out.
In addition to reducing the tax burden, offshore is advantageous in succession planning, as Roberto Justo explains: "Through a company, it is much easier to make a family succession. There are several mechanisms for this. Changing the company's social contract, opening a trust, which has three trust situations, which makes the trust; what will take care of the goods; and the beneficiary, who will receive this good, in case of death", he says. To maintain the regularity of offshore in Brazil, the lawyer also clarifies that, even subject to the tax regime of another country, the company's values ​​must be, obligatorily, informed in the Income Tax (IR) declaration.
*With information from reporter Lívia Zanolini