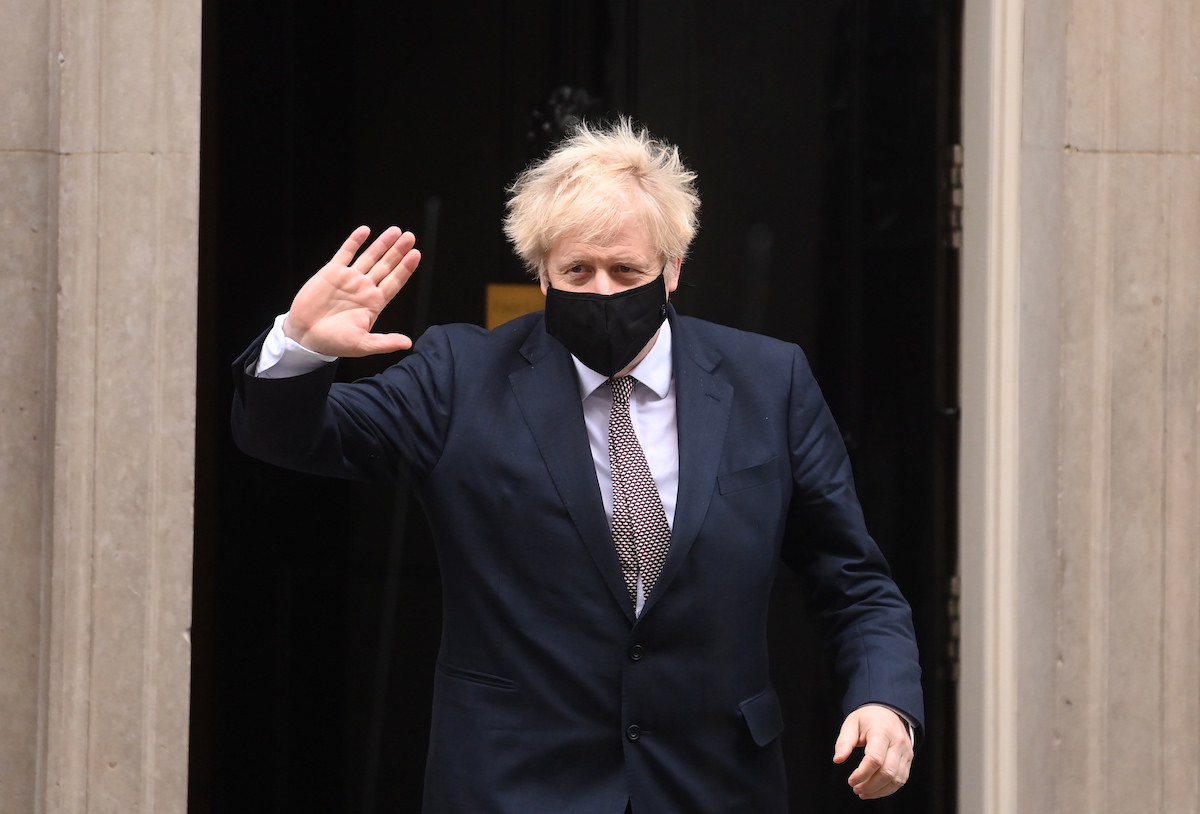 Boris Johnson today announced the UK's fall and winter protection plan, which includes measures that will come into force now and that provide for the return of the mask and the requirement for vaccination certificates if cases escalate.
The British Health Minister announced this Tuesday that the UK will administer booster doses vulnerable citizens as part of the winter plan. Sajid Javid explains that the third dose should be taken six months after the second.
The decision comes after the Joint Committee on Vaccination and Immunization advised giving booster doses to groups at risk. "Like many other vaccines, there is evidence that the protection offered by the covid-19 vaccine reduces over time, namely in older people who are at greater risk", justified the Minister.
The British National Health Service (NHS) will already start administering booster doses from next week to health professionals, social workers, people over 50 or young people with health problems. "This program will protect the most vulnerable in the winter months and strengthen our line of defense," concludes Javid.
Boris Johnson also announced the winter pandemic plan, which splits into plan A, created to protect the NHS from overload and promote vaccination and testing, and plan B, which will come into effect if the health system is under a lot of pressure, writes the BBC.
Plan A includes calling for vaccination, offering a single dose of Pfizer vaccine for young people between 12 and 15 years and the third dose for the most vulnerable. Those who test positive must remain in quarantine for 10 days and the same applies to adults who have not been vaccinated and have had contact with a positive case.
Travel restrictions will continue, with the test requirement before entering the UK and with varying criteria for mandatory quarantine in a hotel depending on the risk level of the traveler's country of origin. The NHS will receive an injection of 5.4 billion pounds, about 6.3 billion euros. The Guardian.
Plan B, on the other hand, opens up the possibility of require vaccination certificates for entry into nightclubs and events in closed spaces with 500 or more people or in open spaces with 4000 or more people, as cases increase.
Since July 19, the so-called "Freedom Day" in which the country ended all restrictions, telecommuting was left to the discretion of employers, but the government has returned to recommend using telecommuting When it's possible.
If plan B is implemented, the masks can also come back in certain contexts, such as public transport or in shops. At the moment, there is no obligation to wear a mask in the UK, with the exception of public transport in London, by decision of the Mayor.

Adriana Peixoto, ZAP //