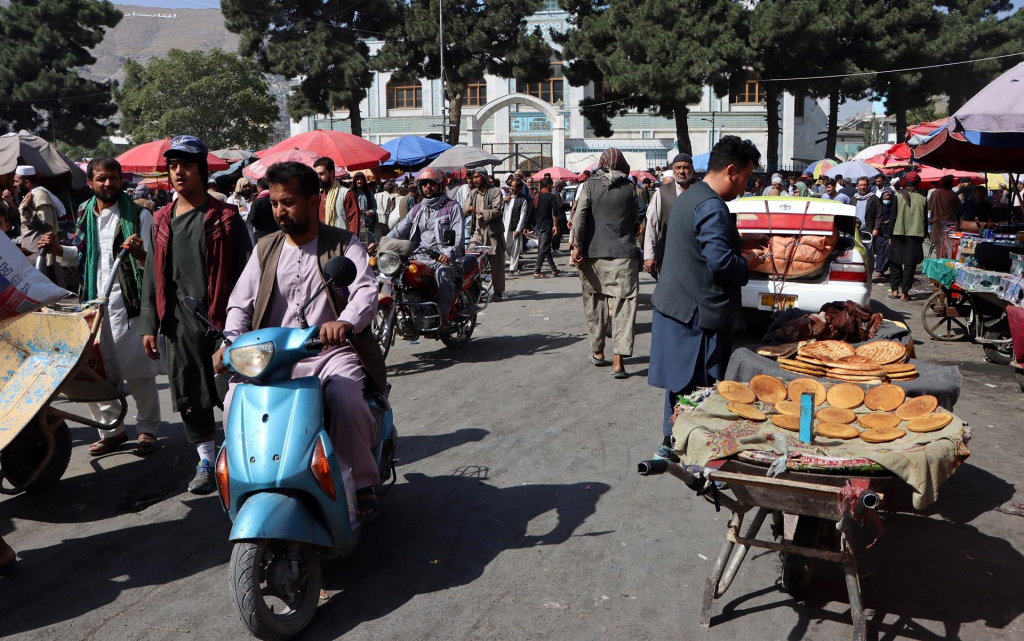 According to Americans, new Taliban government halts assistance operations aimed at Central Asian country
EFE / EPA / STRINGER
Afghanistan faces humanitarian crisis

The government of USA announced on Monday, 13, that it will allocate another US$ 64 million (equivalent to R$ 333 million) in humanitarian aid for the Afghanistan, but warned that the new regime Taliban has halted relief operations and demanded that these missions can safely continue. The sending of humanitarian aid was announced by the US ambassador to the United Nations (UN), Linda Thomas-Greenfield, at the international conference held this Monday in solidarity with Afghanistan. According to her, the income will go mainly to the United Nations High Commission for Refugees (UNHCR) and the World Health Organization (WHO), but the delivery of aid can be problematic. "The Taliban are obstructing and interfering with aid shipments, banning the work of women professionals and even taking reprisals against people who deliver or receive assistance," she warned.
According to Thomas-Greenfield, these acts "are unacceptable, they are destabilizing Afghanistan and the region, and they cannot continue as humanitarian workers are the best of societies and need to do their vital work safely." After the "recent transition" of government in Afghanistan, in the words of the diplomat, the Taliban must keep their promises of protection not only for humanitarian workers, but also for women and girls. With the aid announced on Monday, the total US earmarked for humanitarian assistance in Afghanistan this year has reached US$330 million, said the ambassador, who urged the rest of the international community to also show solidarity with the plight of the Afghan people. In addition to the US, Spain also announced aid to Afghanistan on Monday.
According to the Spanish Foreign Minister, José Manuel Albares, the country will deliver €20 million (more than R$120 million) to Afghanistan, at least a third of that amount still in 2021. "We are not going to turn our backs on this one crisis and the Afghan people must be sure that we will continue working so that the many years invested in creating a better future for that country have not been in vain", he pointed out. He recalled that more than three million refugees were taken in in recent years in the European country. The announcements took place at an event held by the UN to raise more than US$ 600 million (equivalent to R$ 3 billion) for the Central Asian country, the scene of a humanitarian crisis after the departure of US troops and command of the Taliban on the spot.