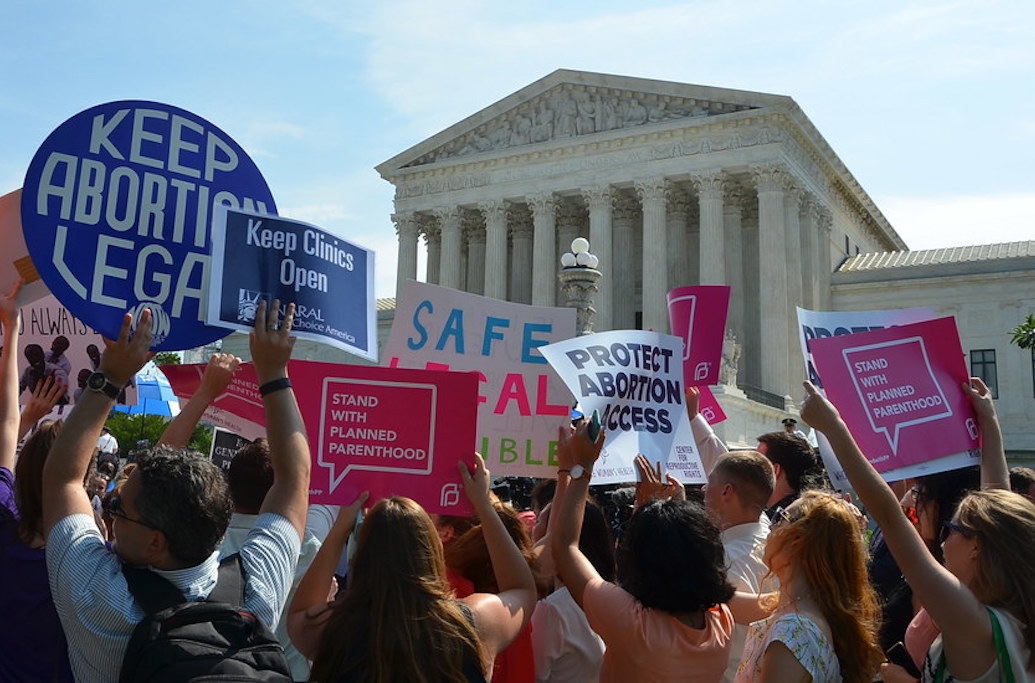 The US Department of Justice sued Texas on Friday after that state passed the law that bans abortion after six weeks, arguing that the enactment constitutes "an open challenge to the Constitution."
In a lawsuit filed in a Texas court, a federal judge is asked to declare the law invalid in order to make it unfeasible to apply and "protect rights that Texas violated".
"This act is clearly unconstitutional under a long-standing Supreme Court precedent," Attorney General Merrick Garland said at a press conference in which he announced the filing of the lawsuit announcing the lawsuit.
The Justice Department is also concerned that other states in the country may enact similar laws that "would deprive their citizens of their constitutional rights," he added.
Texas law, known as SB8, prohibits abortions once medical professionals can detect cardiac activity in embryos, which is usually about six weeks, before some women know they are pregnant.
Courts have blocked other states from imposing similar restrictions, but Texas law is different in that it allows enforcement of laws to private citizens through civil proceedings rather than criminal prosecutors.
Pressure on the Department of Justice has been mounting not only from the White House – President Joe Biden even said the law "is almost un-american" – but also of the Democrats in Congress, who wanted Attorney General Merrick Garland to take action.
Earlier this week, Garland promised the Department of Justice would step in to enforce a federal law known as the Freedom of Access to Clinic Entrances Act.
Known as the FACE Act, this law prohibits physically obstructing access to abortion clinics by blocking entrances or threatening to use force to intimidate or interfere with someone. The law also prohibits damage to property at abortion clinics and other reproductive health centers.
Texas law is the most restrictive in the United States regarding abortion since the Supreme Court stated in the landmark 1973 decision that women have a constitutional right to abortion.
Abortion providers said they would comply, but some of Texas' two dozen abortion clinics have temporarily stopped offering abortion services. Clinics in neighboring states, however, have seen an increase in patients intending to terminate a pregnancy.