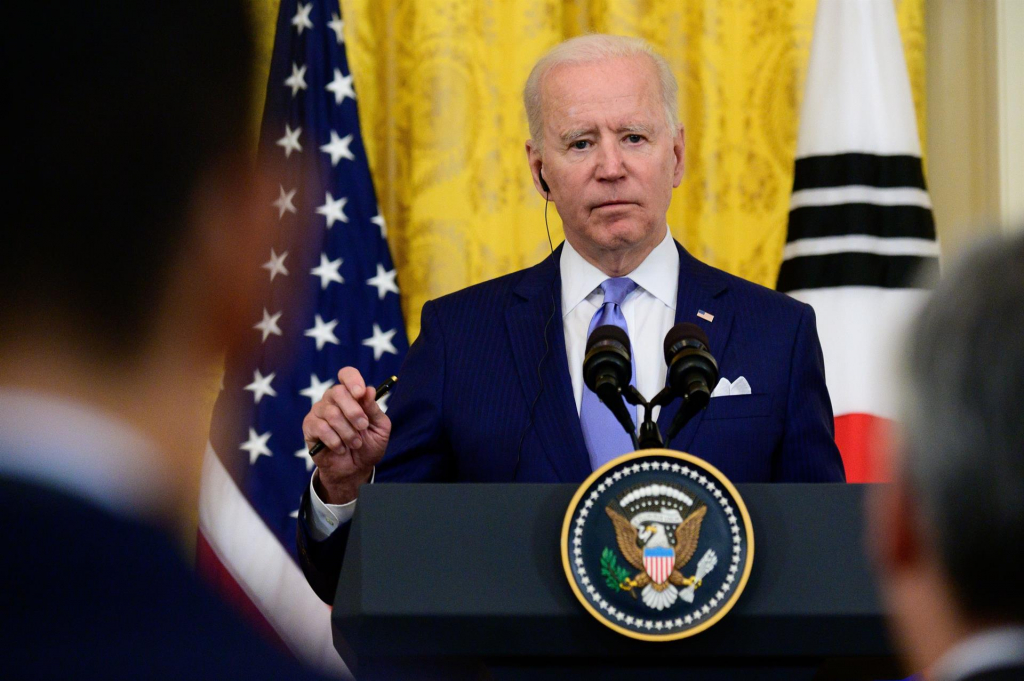 In a statement, the US Treasury Department said authorities are responsible for the crackdown on protests.
EFE/Erin Scott/Pool/Archivo
White House announced new sanctions on Thursday

More than 10 days after the protests that left at least one person dead and 140 arrested in Cuba, you United States on Thursday, 22, the minister of the Revolutionary Armed Forces (FAR) of the country, Álvaro López-Miera, and an elite military troop popularly known as 'black wasps' or 'black berets'. The punishments were announced through the US Treasury Department in a statement that held authorities responsible for the repression of demonstrations on the 11th. López-Miera is a trusted man of former President Raúl Castro, who also served for decades as minister of the FAR. The sanctions block any financial assets that López-Miera or members of the elite unit may have under the jurisdiction of the US country and prohibit people living in the US from having any relationship with them.
"This is just the beginning: the United States will continue to sanction the individuals responsible for the oppression of the people of Cuba," President Joe Biden said in a statement. According to the Treasury Department, the ministry headed by López-Miera played an essential role in suppressing the protests in Cuba by watching over the protesters and arresting more than 100 of them, while some are missing. The Central American country, in turn, continues to deny the disappearance. The blockade of "black wasps" was justified by the US on the grounds that they violated human rights by repressing protests and attacking protesters. Among those injured in the demonstration on the 11th are two Spanish journalists from the AP news agency. One of them needed to be hospitalized. The sanctions are imposed under the Global Magnitsky Act, a law that allows the US to freeze financial assets and prohibit travel for those who violate human rights in any country in the world.
Among the other measures analyzed by the White House are the transfer of more people to the US embassy in Havana with the justification of improving "diplomatic participation" and the return of the authorization to send remittances to the country, which needs to be guaranteed in advance, however , that the money would reach the Cuban people directly. The country also intends to work with the private sector to improve the island's access to the internet, since, after the protests, many people reported difficulties in accessing social networks.