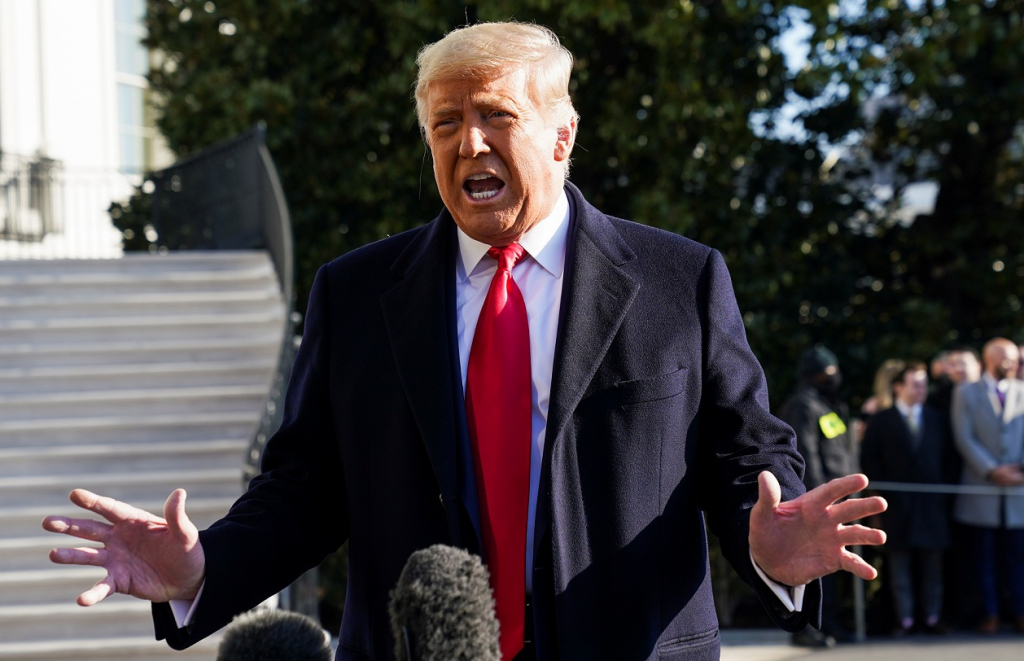 There were 56 votes in favor and 44 against, which indicates that the process should not be approved when it is analyzed by the House, since 67 votes are needed
REUTERS/Kevin Lamarque/12.01.2021
Trump left the presidency on January 20, but may still have political rights withdrawn

By majority, the Senate of U.S this Tuesday, 9, guaranteed the constitutionality of the impeachment process against the former president Donald Trump. The decision was made by 56 votes in favor and 44 votes against and allows the voting of the process to be carried out. So far, there is no date for it to occur. Since 67 votes are needed for the Democratic congressional request to pass the Senate, estimates are that Trump's impeachment will not pass during the vote.
The trial will resume on Wednesday at 12 pm (2 pm in Brasília), when the prosecutors' arguments and Trump's defense will begin. The sessions will take place on all subsequent days except Saturday, at the request of Trump's lawyer, who is Jewish, and will resume on Sunday, with the prospect of ending next week, unless witnesses are called. It is expected that on Wednesday the opening arguments of the prosecutors – nine Democrats of the House of Representatives – will begin, who will make their presentation during a period not exceeding 16 hours and in a maximum of two sessions. For the defense of the former republican president, the same rule of hours and sessions will apply. Once the arguments are over, the senators will have four hours to ask questions. The process allows for a vote to call witnesses or present additional evidence, and stipulates four hours equally divided between the prosecution and the defense for the final arguments.
The Republican is accused of "inciting the resurrection" with videos published during the invasion of the Capitol of the American country on January 6, in a ceremony that would recognize the victory of Democrat Joe Biden. The action by Trump supporters ended with five people killed and a series of prisoners for trespassing and depredated property. The impeachment case against Trump, as filed during his administration, was accepted by Congress a week before the Republican stepped down. The process still occurs because, if impeached, the former president may lose political rights and will not have the opportunity to run for office again in the next elections.