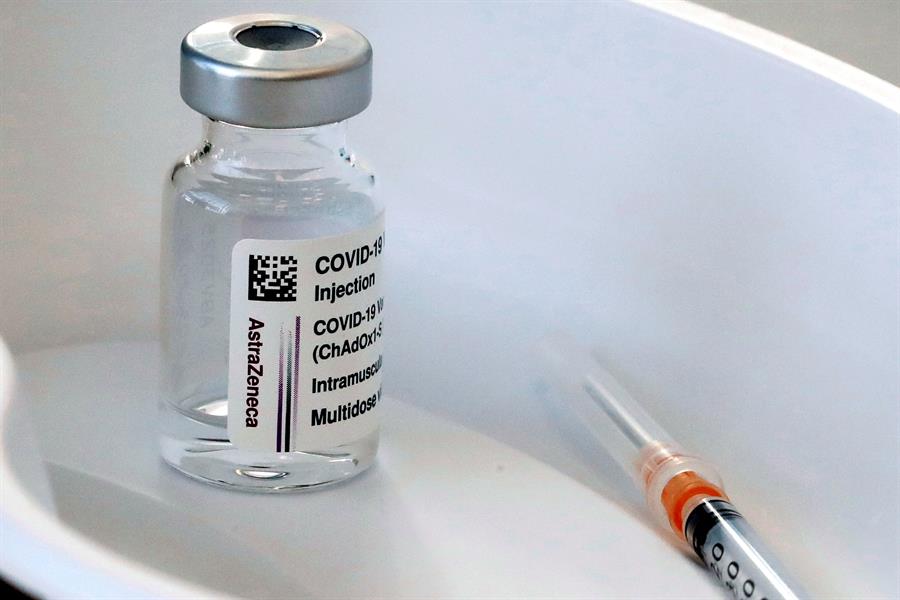 As the use of this immunizer has not yet been approved in the country, the US government has been discussing the possibility of forwarding doses to other nations, including Brazil
EFE / EPA / TOMS KALNINS / Archivo
The White House would be willing to send another three million doses of the vaccine, but the recipient has not yet been defined.

You U.S announced on Thursday, 18, that 2.5 million doses of "Oxford vaccine"Will be sent to Mexico and another 1.5 million Canada. It is estimated that 30 million doses of vaccine against Covid-19 developed by AstraZeneca are stopped in the country, that still awaits the result of clinical tests of this immunizer. Meanwhile, more than 70 nations that have already authorized their use suffer from the limited supply of these vaccines on the market. For this reason, the fate of the immunizations acquired by the US government had been the subject of an intense debate in the White House, which discussed whether or not they should be sent to the most needy nations. According to a report published by The New York Times on the 11th, the United States authorities had even raised the possibility of sending the immunizers to the Brazil, which is experiencing its worst moment in the new coronavirus.
On Thursday, 18, White House spokeswoman Jen Psaki clarified that the United States intends to give up a total of seven million doses of the vaccine developed by AstraZeneca in partnership with Oxford University. In this way, three million doses are still with an undefined destination, and the American government would have received "orders from several countries". Psaki added that the White House's expectation is to have additional doses of the Pfizer–BioNTech and yes Modern to share with other nations after the United States has met its goal of vaccinating its entire adult population. Recently, the president Joe Biden stated that all adults in the country will be able to receive the first dose of the vaccine from May.
Negotiation with Mexico
On Thursday, 18, the American newspaper The New York Times reported that Joe Biden asked Mexico to work harder to contain illegal immigration on its border with Guatemala, in addition to welcoming more families expelled by the US authorities. On the same day, the Mexican government announced that it will restrict land traffic on its southern border with Guatemala, something it had never done before, under the justification of containing the expansion of the Covid-19.
The United States government has admitted that the Oxford vaccine negotiation took place at the same time that it asked for Mexico's help to stem the arrival in large numbers of undocumented minors at the common border. However, the White House denied having conditioned one issue to another or used immunizers as a way to pressure collaboration on immigration, ensuring that it is normal for several issues to be discussed at the same time between countries.