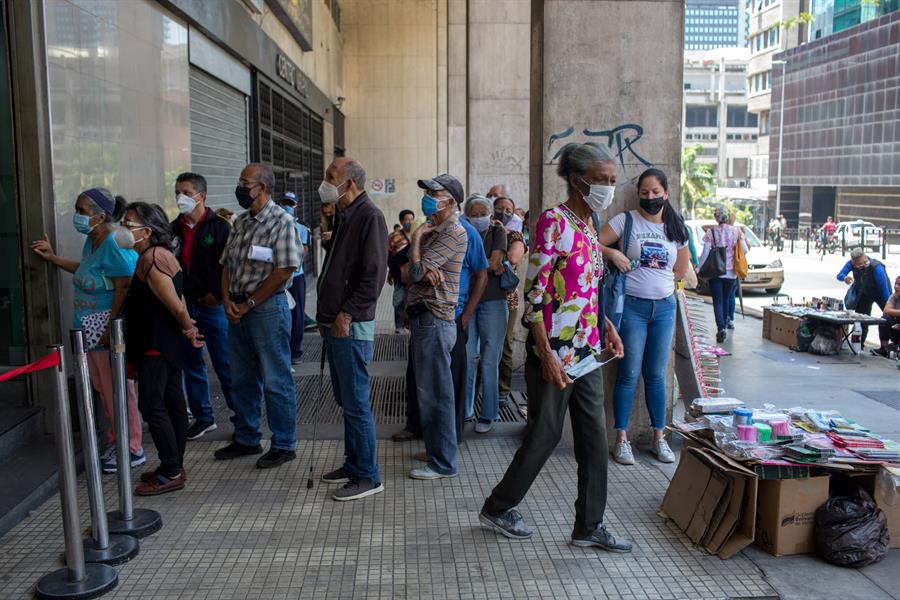 So far, exodus of people who fled the war in the Middle East country is considered as the largest in the world
EFE / Manaure Quintero
Country may hit seven million refugees mark in 2022

A report released by Organization of American States (OAS) this Thursday, 29, warned that the emigration of Venezuelans it could reach the seven million mark by the end of 2021 or the beginning of 2022. The mark would surpass the exodus from Syria, considered the largest in the world, with 6.7 million refugees who left the country because of the war. "If there is no political, economic and social solution in the short term, the estimate is that there may be more Venezuelan refugees than Syrians", says an excerpt of the document, which pointed out that even with the mobility restrictions imposed by the pandemic Covid-19, the number of migrants and refugees did not decrease in the South American country.
Before the pandemic, according to OAS data, five thousand Venezuelans were fleeing the country daily. At the beginning of the health crisis, the impact of Covid-19 would have motivated more than 150,000 to return to their places of origin, but as of September 2020 and until today, approximately 700 to 900 Venezuelans daily tread paths abroad. . "By the end of 2021 or early 2022, the number of Venezuelan refugees could reach seven million," the document notes. The researchers listed five main reasons for the Venezuelan exodus: complex humanitarian emergency, human rights violations, widespread violence, collapse of public services and economic collapse.
Colombia is the main destination for those who fled (1.7 million), followed by Peru (1.05 million), the United States (465 thousand), Chile (457 thousand) and Ecuador (431 thousand). By the month of April 2021, according to federal government estimates, Brazil had received around 260,000 refugees from the neighboring country. The report estimates that the current number of refugees in the country is around 5.6 million, equivalent to 18% of the population. The coordinator of this working group, David Smolansky, is also Venezuelan and pointed out that, if the borders are reopened in a post-pandemic period, the situation of exiles could be even more extensive.