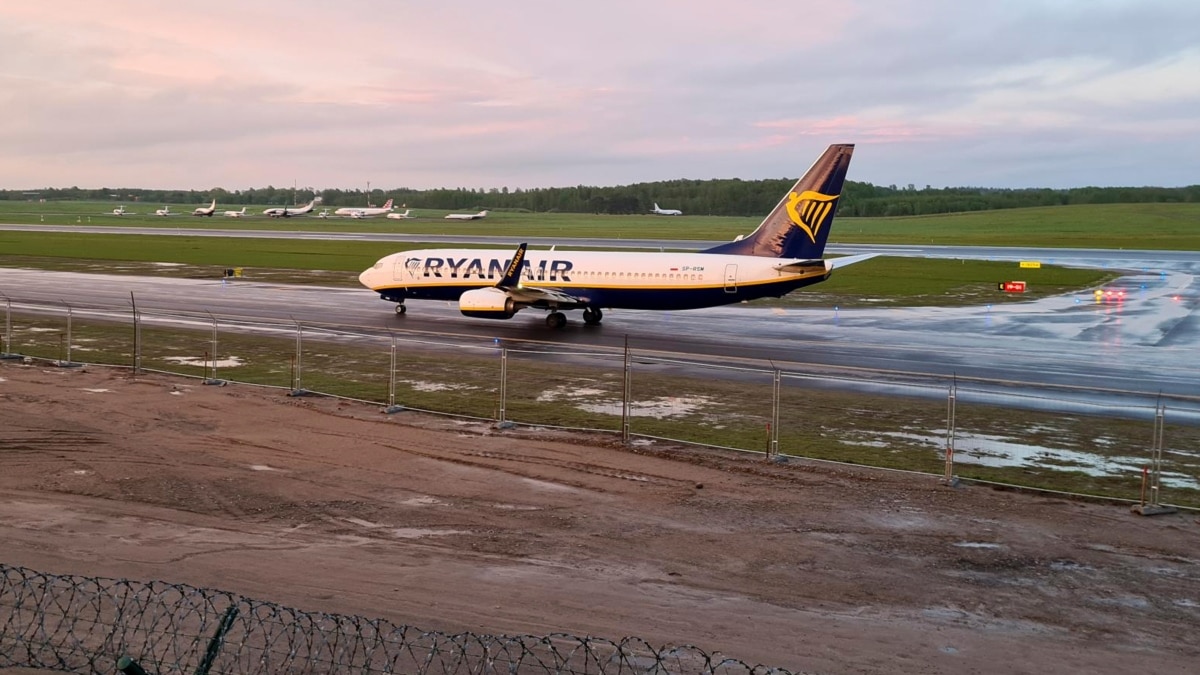 Today, the Belarusian University in Vilnius issued a statement saying that along with Belarusian journalist Roman Protasevich, their student, 23-year-old Sofia Sapega, had been arrested. The university says Sapega was traveling with a Belarusian journalist and is demanding his immediate release.
Sapega's arrest is also confirmed by his family. The information was provided to Reuters by the European University for the Humanities.
The university says Sapega and Protasevic went on holiday together in Greece and then returned to Lithuania.
The plane, flying from Athens to Lithuania, was forced by Belarus to land in Minsk. Next to the plane, before landing, was a Soviet-era MiG-29 aircraft fighter.
During the landing of the plane, Belarusian law enforcement officers arrested opposition journalist Protasevich. Some EU leaders called the incident "kidnapping" and sharply criticized Lukashenko's regime for doing so.
One of the Lithuanian passengers on board said that the journalist was pulled apart as soon as he landed. Earlier, he managed to hand over a laptop and a mobile phone to his companion.
The university says their student was flying to Lithuania to defend his master's thesis when he was arrested "for no reason and illegally". They demand from the Belarusian authorities to immediately release the student girl and return her to Lithuania.
.