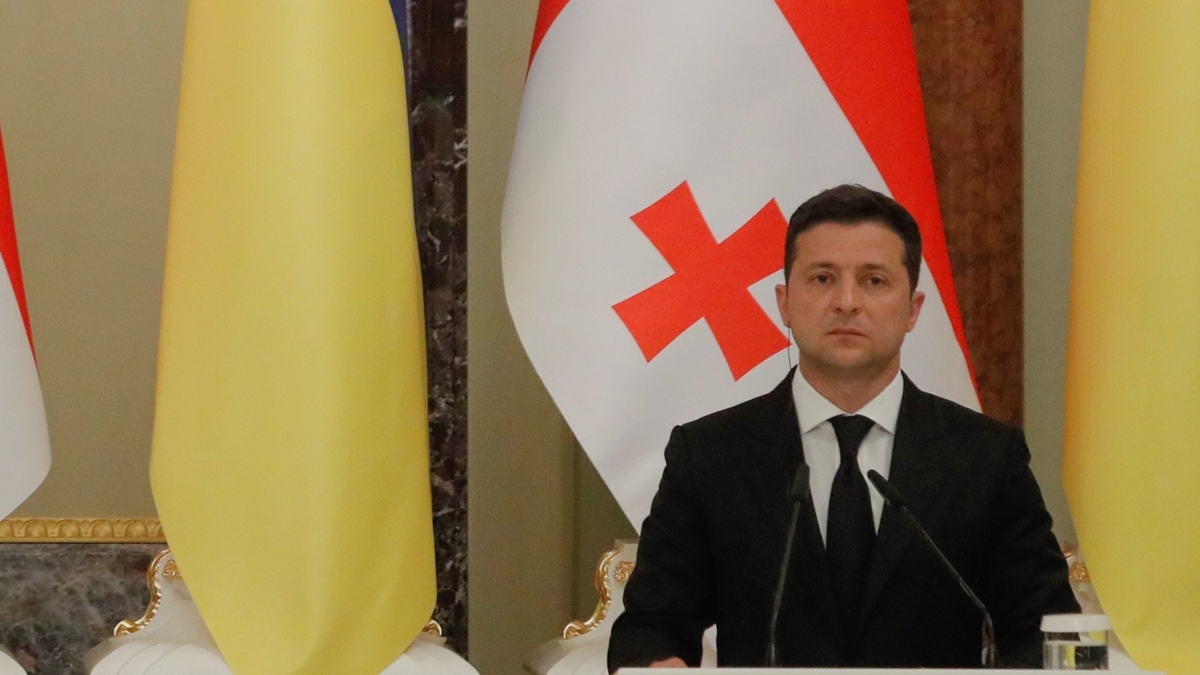 The conference "EU Gravitational Force and Regional Transformation" is being held in Batumi. Among the invited guests are the President of the Council of Europe, Charles Michel, the Presidents of Ukraine and Modulov, Volodymyr Zelensky and Maya Sandu.
Upon arrival in Georgia, Volodymyr Zelensky left for the occupation line on the Enguri Bridge and got acquainted with the current situation together with the representatives of Georgia and the OSCE. He said that in Ukraine he visits the occupation line every month to see the current situation with his own eyes.
Later, while attending the conference, Zelensky delivered a speech. Its main message was that Georgia, Ukraine and Moldova are ready for membership in the transatlantic family. He also stressed that all three countries pay a very heavy price for this choice.
"We have joined this effort and we have common goals – it is full membership, equality and democracy. These are our values. Unfortunately, we pay a special price for these achievements – occupation, annexation and other issues have hindered us for years … Ukraine, Georgia and Moldova, today we are united together, we have made this choice, it is a reality …
I declare once again that the three associated countries stand very firmly on our borders and understand the pain we have … We believe that these are temporary challenges, perhaps you think so, European partners. We have aspirations to create a European future in our countries …
"I am glad that we are paving the way for this integration and we will be able to meet our goals, find our place in all three countries in the EU system," Zelensky said.
The opening session of the conference was addressed by the President of Georgia Salome Zurabishvili, the Prime Minister Irakli Gharibashvili, the President of Moldova Maia Sandu, the President of Ukraine Volodymyr Zelensky and the President of the European Council Charles Michel.
.