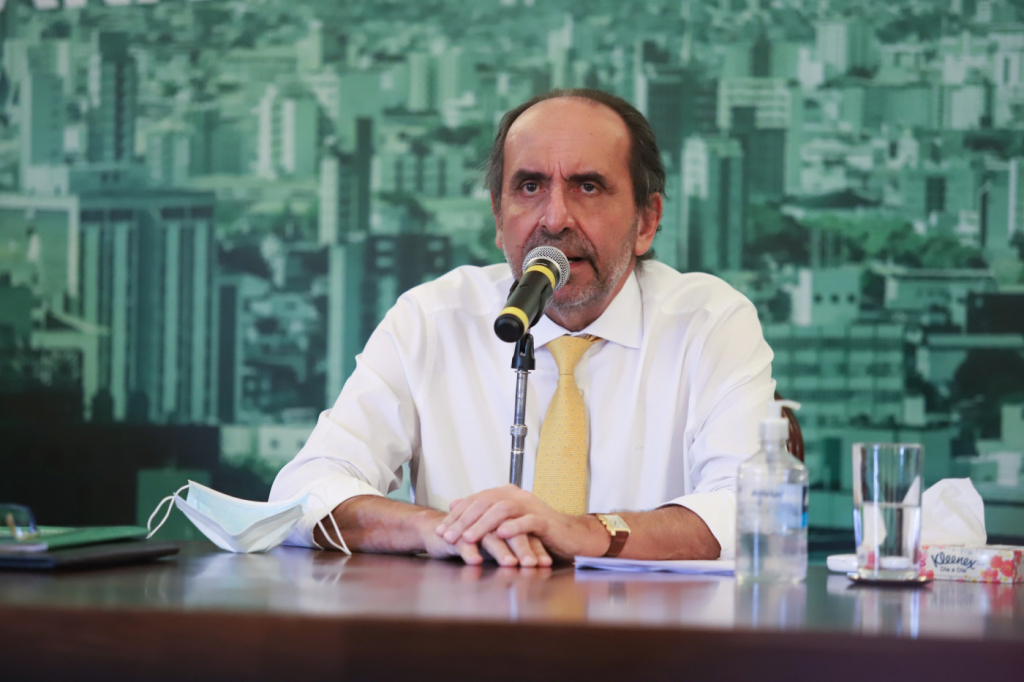 With a speech favorable to plurality, the re-elected mayor stressed that Belo Horizonte will remain 'a city of LGBTs, a city of Christians, a city of evangelicals, a city of blacks, migrants'
Ramon Bitencourt / Estadão Contents
Alexandre Kalil was re-elected in the first round of municipal elections in 2020, with 63.3% of valid votes

The reelected mayor, Alexandre Kalil (PSD) and the 41 elected councilors in Belo Horizonte took office in a ceremony at the City Council of the capital of Minas Gerais this Monday, 1. Kalil and the deputy mayor, Fuad Noman (PSD), participated in remotely as a preventive measure against Covid-19. In a speech, the re-elected mayor stressed that he will continue to defend respect for plurality, as he did in the first term. "This city is a plural city, a city for everyone. It is a city of LGBT people, a city of Christians, a city of evangelicals, a city of blacks, migrants. And so it will continue to be this second term ". "We're in the same boat. We are in the same canoe, "said Kalil in relation to actions to combat the pandemic.
The result of the election of the capital of Minas Gerais showed that Kalil's management, former president of Atlético-MG, went practically unscathed to the pandemic of the new coronavirus. According to a survey released by Paraná Pesquisa, in August last year, 71.5% of voters in BH approved the administration of the PSD candidate. The conduction of the city hall during the pandemic was considered excellent or good by 58.4% of the interviewees and better evaluated (58.9%) compared to the government of Romeu Zema (Novo), with 15.4%, and of President Jair Bolsonaro, with 14.4%.
Second term
Alexandre Kalil was re-elected in the first round of municipal elections in 2020, with 63.3% of the valid votes, to rule the city for another four years. The result confirmed the trend pointed out by the polls published since the beginning of the campaign – the day before, Ibope showed Kalil with 72% of valid votes. Bruno Engler (PRTB), affiliated to the party of Vice President Hamilton Mourão, was the candidate supported by the President, and finished in second place, with 9.95% In his lives on social networks, Bolsonaro even asked for votes for "the chubby ", Which also has the support of the President's children, including Congressman Eduardo Bolsonaro (PSL).