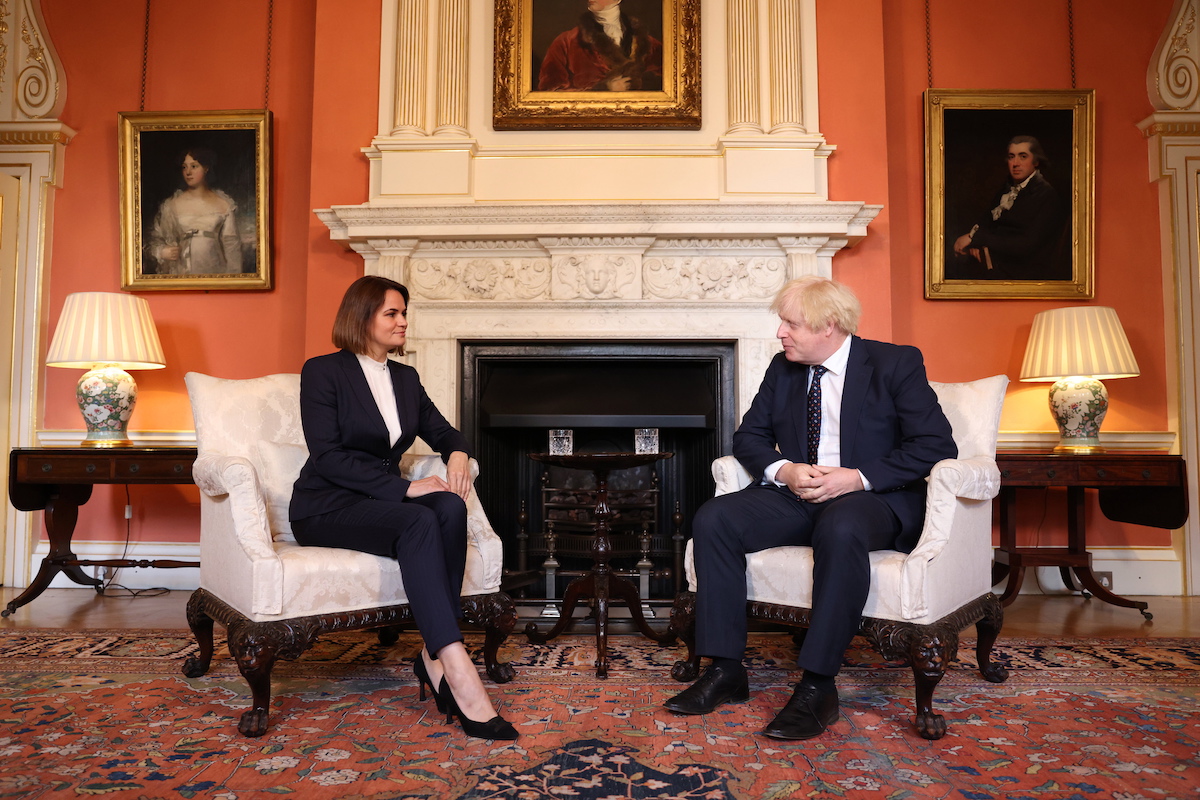 British Prime Minister Boris Johnson told Belarusian opposition leader in exile Svetlana Tikhanovskaya on Tuesday that he is "on his side" and that of Belarus.
Johnson expressed "his strong support" for Tikhanovskaya "and the Belarusian people" by welcoming her to a meeting in London, of which the 38-year-old politician said: "It is important to know that one of the most powerful countries in the world supports Belarus".
"We are on your side, we are very supportive of what you are doing. We are committed to defending human rights and civil society in Belarus", said the head of the British Government at the beginning of the meeting, in his official office in Downing Street.
Speaking to the press at the end of the meeting, Tikhanovskaya, supported by supporters who gathered in the center of the city, was "certain" that the British executive will give "concrete support" to the Belarusian people.
He also said that it was too early to comment on the killing, in Ukraine today, of Belarusian activist Vitali Shishov.
"I understand that I too can disappear at any time; I understand it, but I must do what I do", declared the policy, who left his country in 2020, after participating in elections considered fraudulent for several countries, where the incumbent President, Alexandr Lukashenko, renewed his term.
Previously, Tikhanovskaya had expressed regret on social media to those close to Shishov, saying that what happened confirms that Belarusians cannot feel safe "even abroad".
Before meeting with Boris Johnson, the dissident asked the British Government to "keep Belarus on the agenda" and consider "the threat the regime is facing. [de Lukashenko] represents now for the international community", in statements to British television BBC.
Asked if the athlete's family Krystina Tsimanouskaya – condemned by the Belarusian government after complaining about how she was treated at the Tokyo Olympics – is safe, replied: "Nobody in Belarus can feel safe".
Tsimanouskaya is waiting to travel from Japan to Poland, which has offered her a humanitarian visa, after accusing Minsk of trying to repatriate her against her will for not following instructions to compete in a race that was not her competency.