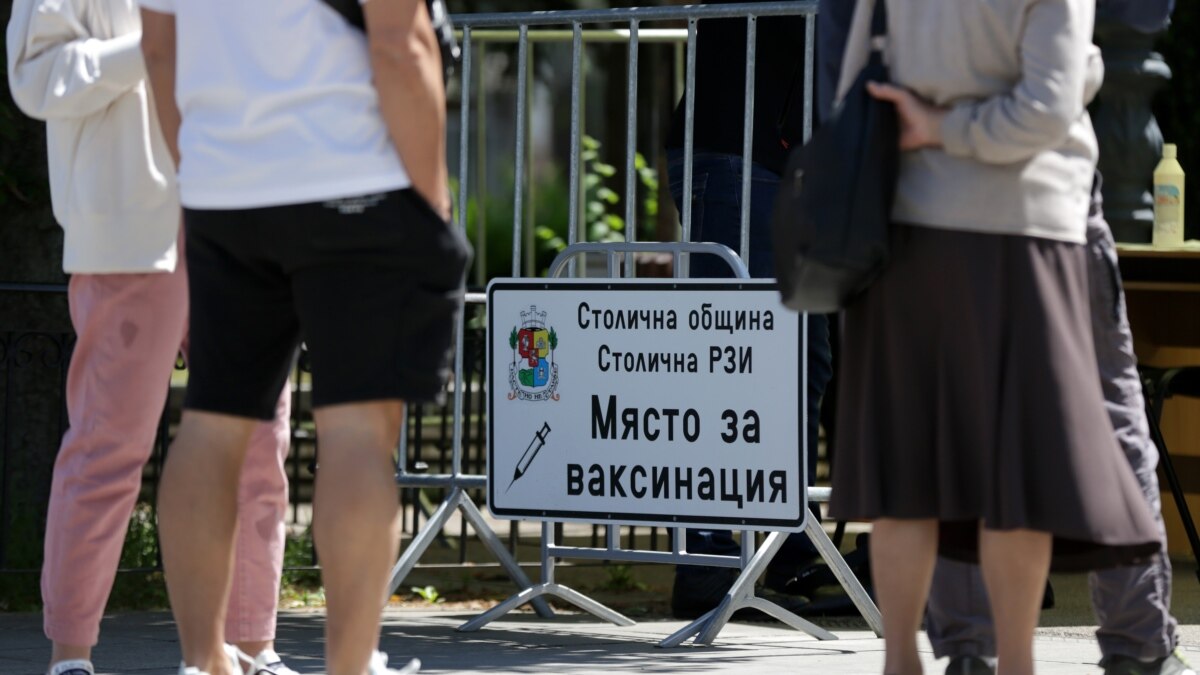 Mary and Ivan (names have been changed) paid a total of 600 levs ($ 350) in fake Covid-19 vaccination documents. Certificates were purchased in the spring to travel first to Greece and then to France. They talked today because they regret what they did, now they want to be vaccinated, but they can not – in the system, according to the documents, they have already done both doses.
"The only thing I can think of is to do the third dose when it becomes possible. According to the documents, we will have three doses, but in reality – only one. But one is better than none ", – Mary told us.
Bulgaria's chief sanitary inspector, Dr Angel Kunchev, says both the country's health ministry and the regional health inspectorate are suing doctors who are likely to trade in vaccination papers, although it will be very difficult to prove anything.
It will be very difficult to prove something …
The only thing the health authorities can do is to inform the prosecutor's office about the cases. Prosecutors, for their part, said there are currently 14 cases of forged documents. The Security Service and the Ministry of Internal Affairs are also involved in the investigation.
ᲒFals have not been identified yet. However, even if that happens, it will be very difficult to punish someone, believes Dr. Kunchev. The reason is that it is impossible to confirm whether a person has been vaccinated because a small percentage of people do not develop antibodies after either vaccination or infection with Covid-19.
Certificate trading is available to buyers and is safe for sellers because they know it is difficult to prove fraud.
Bulgaria currently ranks last in the EU in terms of vaccination. Slightly more than 20 percent of the population is completely vaccinated. In recent weeks, the so-called The fourth wave – with several thousand infected and more than a hundred accidental deaths a day.
"Real Trade"
According to people's comments on social networks, vaccination certificates can be purchased in small and large cities, with private doctors, and in large hospitals. Prices range from 200 to 400 leva (120-240 US dollars). The issued document is formally quite real – it has the necessary number, is entered in the system and its owner can travel abroad. However, this is a certificate only and in fact no vaccination has taken place.
It is possible to get a fake certificate quickly, and at the same time, wild doctors do not even try to convince the "patients" to actually vaccinate. They just throw drugs.
Maria and Ivan – who do not want to reveal their real names, tell us this "It is a real trade. "Everything happened quickly and easily, even at a discount."
"We acted quite foolishly"
It all started last winter. "My husband and I contracted the coronavirus, and our son was postponed, but he hardly felt sick." Said Mary. She and her husband contracted the virus shortly before the first vaccines were introduced in Bulgaria. The whole family fell ill.
When vaccination began in Bulgaria in the spring of 2021, they consulted their personal physician. "He told us to try because we had a lot of antibodies and we didn't need to, we hurried," Ivan added. His wife also wants to emphasize that they are not principled opponents of the vaccine in their family.
In May, when summer plans came out, we decided to buy certificates
Shortly after the start of the mass vaccination, the media began to talk about the side effects of the vaccine. "At first there were problems with AstraZeneca, then I read about the problems with Pfizer, so in May, when our summer plans were already out, we decided to buy certificates.", – says Maria.
"We travel a lot, the option of doing PSR tests was not considered, we thought that in the West everywhere a certificate of vaccination was required, but it was not yet clear how this would happen."
So the family decided to have an antibody test done. When it was determined that they had antibodies, Mary and Ivan decided to buy the papers.
"We both had antibodies and we read everywhere that the vaccine causes side effects. So we decided that no one would be in danger thanks to this oin. ", – added Mariam.
There were exactly 24 hours left from the moment the decision was made to the time the documents were purchased.
"At first we were told that the price of two doses of Pfizer was 400 levs ($ 240), but when they found out we were a family, they reduced the price and paid a total of 600 levs ($ 350).", – added Ivan.
It was easy to buy. After preliminary negotiations, at the end of the working day, the couple left for one of the big hospitals in Sofia.
"Our documents state that we took the second dose in the last month of May", Says Maria claims that no one asks her why she does not want to be vaccinated. "I still explained: we have antibodies and we are afraid of vaccine-related events. I did not receive an answer " He said.
In early October, Ivan had a significant amount of antibodies, but his wife was depleted. The family is upset about this and already regrets it.
They are hard to catch because they say they did not produce antibodies
"We do not know, but if it is possible to do the third dose for relatively young people, then we will do it too." – says Maria.
In December, their son will be 12 years old and the couple is also considering vaccinating him: "We just lied and acted quite foolishly. "Because of fear and not a little, because of arrogance."
How do institutions respond?
According to Dr. Angel Kunchev, a very specific case has been identified in the country.
"The regional health inspectorate in the city where it happened said there was a record of vaccinations." – Said the Chief Sanitary Doctor.
"It was impressive that along with the large number of vaccinations, this doctor supplied drugs to people from all over Bulgaria. There are patients from Elkhovo, Varna, and he works in central Bulgaria ", – said Kunchev. He added that the prosecutor's office was warned, but it is too early to talk about the development of the case.
"It is difficult to catch them because they say they did not produce antibodies", – said Kunchev.
On Saturday, the press secretary of the Attorney General, Siika Mileva, said that the prosecution was considering 14 reports of false vaccinations.
"The messages came from seven districts, mostly from Sofia", – he said. The data on which the prosecution is working is mainly for the month of September. "We will be uncompromising", – added Mileva.
Will there be punishment?
Andrei Yankulov, a former prosecutor and current legal expert with the Anti-Corruption Foundation, told RFE / RL that doctors who trade in certificates are more likely to go unpunished. The reason is that the vaccination process is regulated by several normative acts.
"For some reason, although the vaccination of Covid-19 is extremely important, the norms about it are determined by the decree on immunization and the order of the Minister, which refers to the decree only in some points. "The order does not clearly define the persons responsible for immunization, including registration." – Says Maria Sharkova, a lawyer in the field of medical law.
This creates confusion. In practice, the order regulates the obligation to enter data into the electronic system, but does not name the persons responsible for it, the lawyer added.
Amend ordinances so that they do not promote such practices
According to Andrei Yankulov, it is criminally impossible to consider this document as a forged document.
"In order for a document to have a forged composition, it is necessary for it to have an author. This certificate does not stipulate that the author must be indicated ", – explains Yankulov.
Even the emergency text of the Criminal Code does not provide a fake health certificate to anyone, nor can you provide these fake documents because a vaccination certificate is not considered that way.
According to lawyer Maria Sharkova, all this is easy to overcome.
It is just necessary to clarify the rules, they should consider all the possibilities, that is, "Change the ordinances so that they do not promote such practices", – said the lawyer.
.