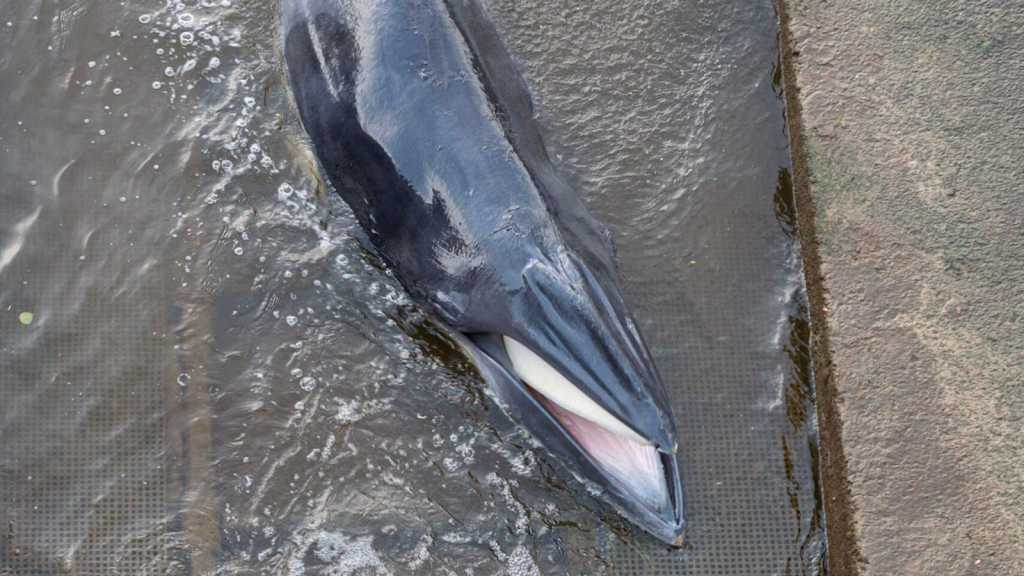 The animal, almost four meters long, had already been released from locks, but ended up being trapped again and was in poor health.
Reproduction Twitter Marine Connection
Smallest whale species, the minke whale can reach 10 meters in length in adulthood

A puppy of baleia-minke four meters long was found stranded in the Thames River locks, in London, on Sunday, 9. Rescuers tried to divert the animal to a part with deeper waters, but it escaped and started up the river instead of swimming towards the sea. The cub disappeared until it was found trapped again on Monday night, 10, in poor health. The veterinarians at the London Zoo then chose to euthanize the animal. "The whale's condition deteriorated in the last 45 minutes that we were with her. I was not breathing well and would not have survived much longer, "explained British Marine Life Rescue Divers coordinator Julia Cable.