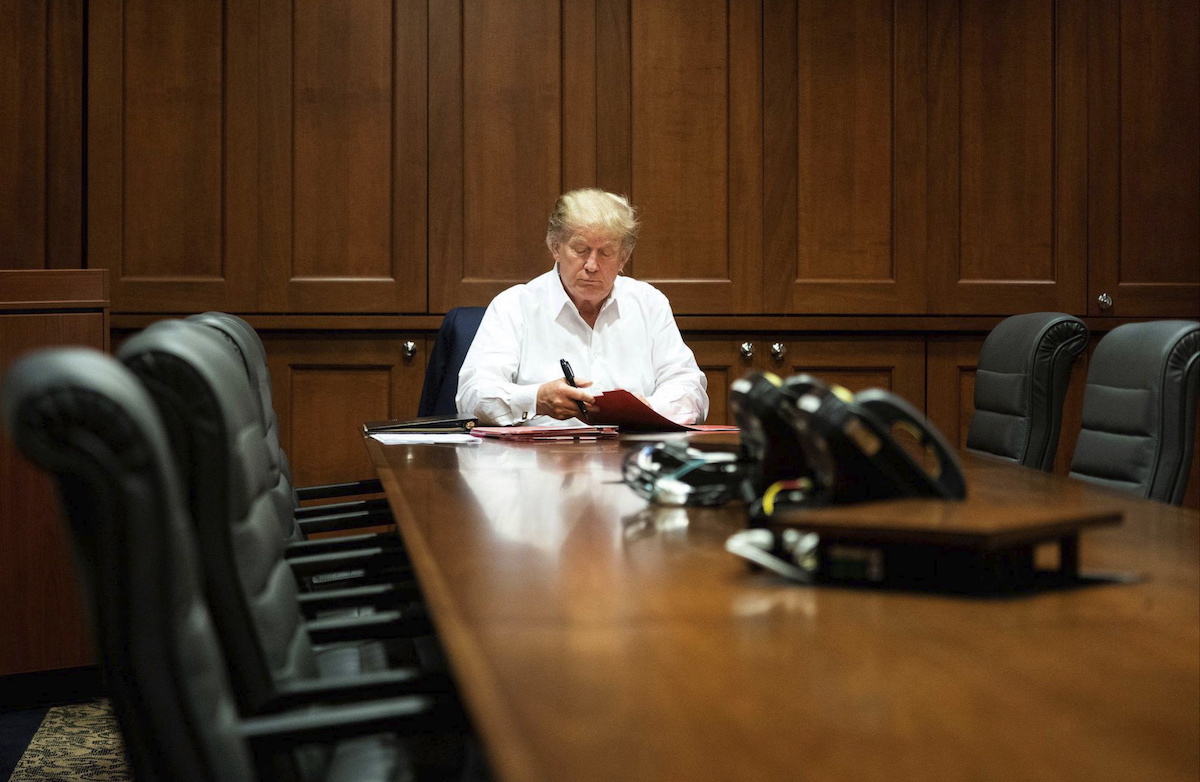 Last weekend, during a meeting of the Republican National Committee, former President of the United States Donald Trump said that someone suggested that the vaccines available against covid-19 should be named after him. But he did not reveal who.
"We are meeting tonight to talk about the future of the Republican Party." Last Saturday, Donald Trump he was the guest of honor at the donor meeting of the National Republican Committee, but instead of talking about the future, he preferred to highlight the past.
During the speech – in which he stressed that he had no "doubts" that the Republicans will again win the majority of the Senate and the House of Representatives – Trump boasted of his pandemic management, praised the Republican governors who kept companies open and attacked Anthony Fauci, an epidemiologist and his former adviser.
Likewise, the former President strongly disparaged Mitch McConnell, leader of the Republicans in the Senate, accusing him of don't do enough to keep you do not carge.
McConnel was one of his allies, but he did not support Trump in his false accusations of electoral fraud. "If I were Schumer (the Democratic majority leader in the Senate), instead of this stupid son of a bitch from Mitch McConnell, I would never allow that to happen. They would have fought, "he shot.
Still, the most bizarre statement of Trump was related to covid-19 vaccines.
Josh Dawsey, a reporter for The Washington Post, wrote a tweet which reads that "Trump said someone came to him" and suggested that "that" be called 'Trumpcine'". According to Forbes, it is not clear who said it, but apparently "it" refers to the vaccine against covid-19.
The former President cited Operation Warp Speed, the United States Government's initiative to accelerate the development of vaccines against covid-19 as a factor.
This is not the first time that Donald Trump has attempted to take credit for the vaccine. Last month, Bess Levin wrote an article in Vanity Fair entitled "Donald Trump requires Americans to imagine his face while the covid-19 vaccine enters their bodies."
In the article, Levin refers to a statement issued by the Trump office that said: "When everyone is getting the vaccine, I hope you remember that, if I were not President, they wouldn't have that beautiful photo for 5 years, at best, and they probably wouldn't have it at all. I hope you all remember! "

Liliana Malainho, ZAP //