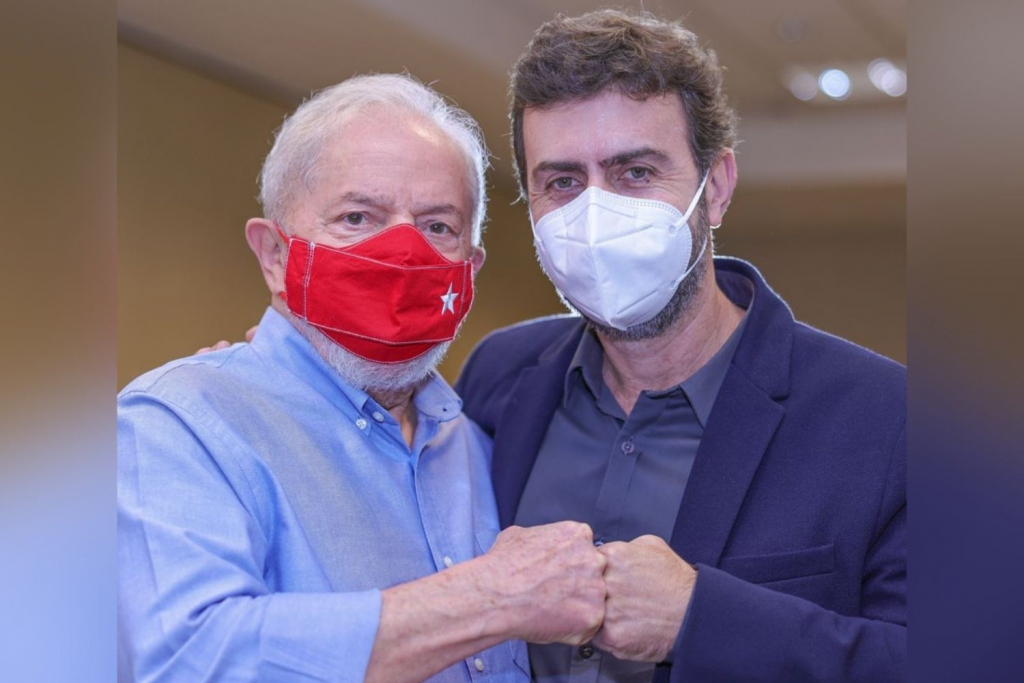 Acronym commanded by Carlos Siqueira presented to the former president the states considered priority in the search for an alliance in the 2022 elections
Ricardo Stuckert/Twitter/@Lula
Former president of the Republic met with members of the PSB on Tuesday, 5

In a meeting with the former president Luiz Inacio Lula da Silva on Tuesday, 5, in Brasília, the summit of the PSB indicated the states in which the party intends to launch candidates for the local government and hopes to count on the support of the PT in the 2022 elections. For the socialists, the alliance around the candidacy of the ex-governor of São Paulo marcio france (PSB) is a priority. The State of Pernambuco, where the legend has historical leaderships, is also seen as essential.
In addition to São Paulo and Pernambuco, the PSB wants to focus on the states of Rio de Janeiro, where the federal deputy Marcelo Freixo (PSB-RJ) is a pre-candidate for the government, Rio Grande do Sul and Espírito Santo. There is also the case of Maranhão, where governor Flávio Dino, who has recently joined the party, is expected to run for the Senate. According to reports from those present, Lula signaled that he must indeed support Freixo's candidacy. "It was a second conversation. Six months ago, we had a digital meeting. Now, Lula invited us and we talked about possible alliances for next year. We put our interests and listen to theirs. What unites us is the opposition to the Bolsonaro government. It's something under construction, we work with the possibility of union", he told the Young pan the national president of the PSB, Carlos Siqueira.
In addition to Siqueira and Freixo, the opposition leader in the Chamber, Alessandro Molon (PSB-RJ), the party leader in the Chamber of Deputies, Danilo Cabral (PE), the deputy Bira do Pindaré (MA) and the former -Governor of the Federal District Rodrigo Rollemberg. Despite the PSB's request, the composition in the State of São Paulo is not easy, since Lula intends to launch the name of former mayor Fernando Haddad as a candidate for the Palácio dos Bandeirantes. The members of the PSB do not rule out that the PT will make up the slate of Márcio França, but, according to the Young pan, PT members believe that this is a remote possibility.
Important meeting with PSB comrades to assess the political situation. We understand the challenges that are required to defeat this government that so punishes our people. We're fighting together, @MarceloFreixo, @csiqueirapsb, @alessandromolon!

📷 @ricardostuckert pic.twitter.com/ofdL8TFYNr

— Lula (@LulaOfficial) October 5, 2021